Central Air Conditioning Repairs in Baltimore, MD
Schedule Your Baltimore Air Conditioner Repair Today.We're on the Way.
99% of repairs completed the same day
NATE-certified technicians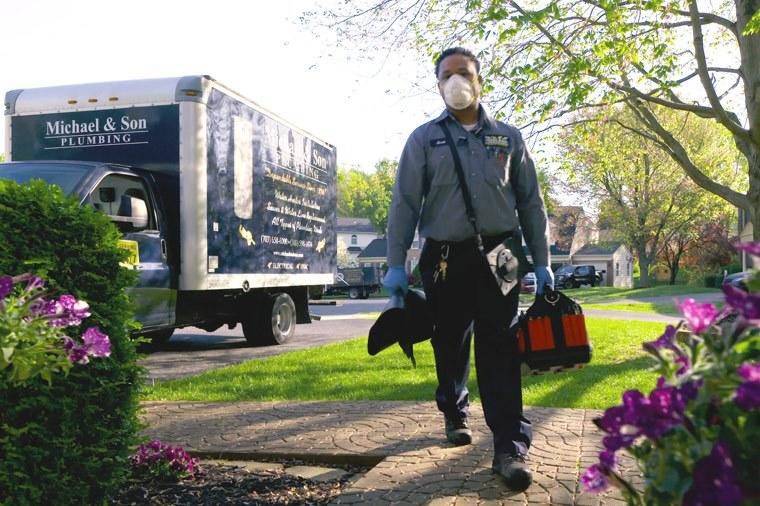 Service Details
Why Baltimore chooses us for top‑quality air conditioner repairs
With average summer temperatures in Baltimore soaring into the 90s, you must have a working air conditioning system that you can rely on. That's where Michael & Son comes in! For over 40 years, the AC repair experts at Michael & Son have delivered 5-star service and speedy repairs to Baltimore homeowners– and we're just getting started! Our team of experienced, qualified air conditioning repair experts always arrives on time and in fully-stocked trucks, ready to tackle any AC repair or replacement issue! Plus, we proudly offer Baltimore residents 24/7 emergency AC repair service, so you will never be without cool air for long! If you need AC repairs now, call Michael & Son today!
Price
How much does a central air conditioner repair cost in Baltimore?
The majority of central AC repairs in Maryland's largest city of Baltimore, tend to fall within this price range:
Low

$89

Our Average

$450

High

$900
How Michael & Son determines your repair quote
We first diagnose the issue. We'll carefully inspect your system to determine what's wrong with your central air conditioner. If more than one part is causing the system to break down or a more expensive part needs to be replaced, your overall cost for the repair will likely increase. However, you will always get a written estimate before any work is completed.
We estimate how much time the repair will take. Once we know the issue, we can accurately determine how long it will take to complete the repair. The number of hours gives us the total labor cost for each job.
We check out your AC system's warranties. Valid labor and manufacturer warranties protect homeowners from paying the full price of their air conditioning repair. AC units with expired warranties have significantly higher repair costs.
Process
4 simple steps to your AC repair
Schedule your AC repair

Baltimore homeowners have two convenient ways to schedule: online or by calling us at (410) 929-7190. Both options will put you in touch with our customer service department, who will schedule your repair as soon as possible.

Get to know your repair technician

We'll call to confirm the scheduled time with you the day before your appointment. You'll also receive an email with your technician's bio, photo, relevant trade licenses, and a fun fact about their background. That way, you won't feel like a stranger is entering your home.

We'll repair your AC system

Our technicians will arrive at your front door ready to handle 99% of all repair jobs. While at work, the tech will wear protective shoe covers in your home and lay down spotless drop covers to protect the workspace. We want to ensure we leave your home as clean as we found it.

Tell us about your experience!

Once we're confident that your AC system is in working order, we'll request your feedback for the job. Your opinion sincerely matters to us. And if the job wasn't up to your standards, we promise we'll do everything we can to make it right.
Schedule Your Baltimore Central AC Repair!