Drain Clearing in Baltimore, MD
Schedule Your Baltimore, MD Drain Clearing Today.
Is your drain functioning slower than usual? Have you started smelling unpleasant odors stemming from plumbing fixtures inside your Baltimore home? If so, don't assume it'll get better — it's best to get your drains cleared immediately by calling Michael & Son today! Available 24/7 for emergency service, our expert plumbers are fully equipped to assess your drains and fixtures and get your plumbing back up and running fast.
24/7 emergency service
99% of repairs completed the same day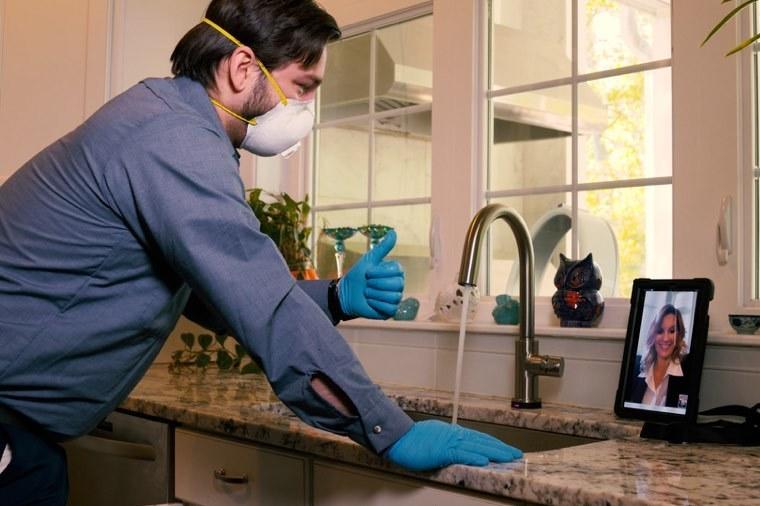 Price
What's the cost of clearing a drain in Baltimore?
Drain clearings in Baltimore are specific to the location and severity of the clogged drain, as well as the type of drain.

For pricing please call us to schedule an estimate.
How Michael & Son determines your drain clearing cost
We identify the source of the clog: A Michael & Son Technician will find what is causing the clog in your home's plumbing. Pricing depends on where the clog is located and what type of drain line is clogged. Larger clearing issues specific to your main sewer line may increase the price.
We check to see if you're on our Home Care Program: Michael & Son Home Care members receive 10% discounts on all plumbing repairs, which will show up on the estimate we hand you.
We take any warranties into account: If you have an active plumbing warranty on parts or labor, we factor that into the total estimate.
Process
4 Simple Steps To Your Drain Clearing
Make your appointment

Give Michael & Son a call at (410) 929-7190, or use our easy online scheduling form to get your drains up and running in no time. Our customer service team will schedule an expert plumber to visit your Baltimore home at your earliest convenience.

Meet your plumber

To ensure things run smoothly on the day of your drain clearing appointment, we always confirm your appointment beforehand. We also send you an email with information about your plumber, including their name, photo, and a short bio with some interesting facts about their background.

We get straight to work

Our plumbers come prepared to tackle the most stubborn clogs and dirtiest drains. But no matter how messy the job gets, your floors will stay as clean as we found them because our plumbers always use drop cloths and wear shoe covers while on a job.

Let us know how we did

We want to make sure your drain clearing experience went perfectly. That's why all of our plumbers request customer feedback after every job. If something went wrong, this is your chance to let us know so we can make it right.
Ready to Schedule Your Drain Clearing in Your Baltimore, MD Home?