Furnace Repairs in Baltimore, MD
Schedule Your Furnace Repair in Baltimore, MD Today.
In Baltimore, MD, where winters can get brutally cold and windy, it's important to have a furnace repair specialist you can trust on speed dial if something should go wrong. Michael & Son repairs furnaces of all makes and models throughout Baltimore. In fact, we've been doing just that over 40 years! Whether your furnace is blowing cold air or simply won't turn on, we've got you covered. Call today and we'll repair your furnace in no time.
99% of repairs completed the same day
NATE-certified technicians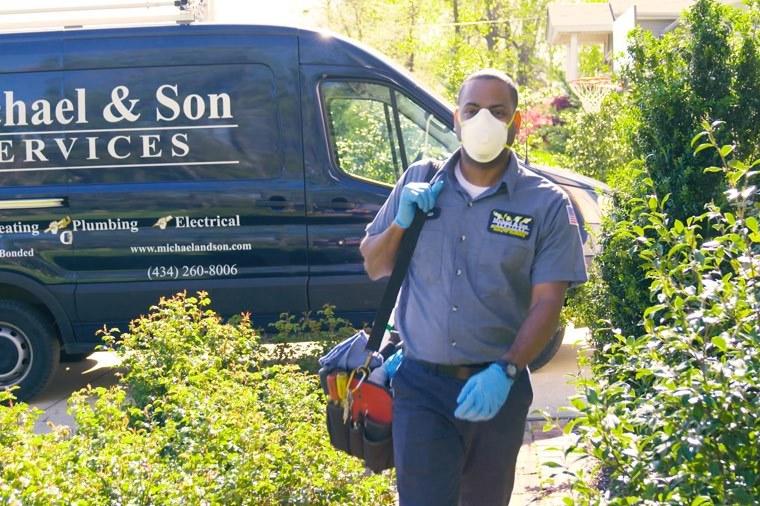 Price
What's the cost to repair a furnace in Baltimore?
The majority of furnace repairs in Baltimore tend to fall within this price range:
Low

$59

Our Average

$420

High

$850
How Michael & Son determines your repair quote
We look at what's wrong with the unit. The factor that will likely have the biggest impact on the cost of your furnace repair is the parts that need to be repaired. Of course, the more expensive the part is, the more your repair will cost.
We estimate the amount of time for a job. Once your tech has identified the problem with the furnace, they'll tally up the estimated work hours and the cost of all replacement parts. The more work needed for a repair will require more labor, costing you more for your repair. For example, replacing the coils inside your furnace could take up to 4 hours. While repairing an ignitor, one of the more common issues on a furnace may require only an hour to fix.
We look at the status of a system's warranties. If your furnace's manufacturer's warranty is still valid, your repair will cost less. Check with the manufacturer of your furnace. Usually, the warranty lasts up to 10 years and covers certain parts and repair costs. Remember that a manufacturer's warranty may not cover the labor cost.
Process
Your furnace repair in 4 easy steps
Schedule your repair

It's easy to schedule a furnace repair with Michael & Son. To start, just give us a call at (410) 929-7190, or schedule your appointment online. Our customer service team will assign a trained NATE-certified technician to your furnace repair.

Meet your technician

We want you to feel comfortable with the technician entering your home and servicing your furnace. That's why, before your furnace repair, we'll email you some information about your technician, including a photo and a few interesting facts about them.

We repair your furnace

Our technicians arrive fully equipped with all the tools and parts they'll need to complete your furnace repair project. They also come equipped with shoe covers and drop cloths to protect your flooring when they're in your home. If the repair runs smoothly, you can expect us to be in and out within an hour or two.

Let us know how we did

Before your technician leaves, they'll ask you to leave feedback regarding your experience with Michael & Son. If you weren't happy for whatever reason, let us know so we can correct the issue.
Ready to Schedule Your Baltimore Furnace Repair?