Furnace Repair in Greensboro, NC
Schedule Your Greensboro Furnace Repair Today.
When it comes to furnace repairs, Michael & Son of Frederick is the clear choice for homeowners who value quality service. Once you experience our fast same-day service and 24/7 emergency support from a licensed and insured contractor, you'll understand why our customers stay with us for life. Our furnace repair experts provide multiple options that fit your budget and are NATE-certified to ensure top-quality repairs every time. Choose Michael & Son of Greensboro for all your furnace repair needs, and enjoy peace of mind knowing your home's heating system is in good hands.
Same-day repairs on 99% of jobs
NATE-certified technicians
0% interest financing options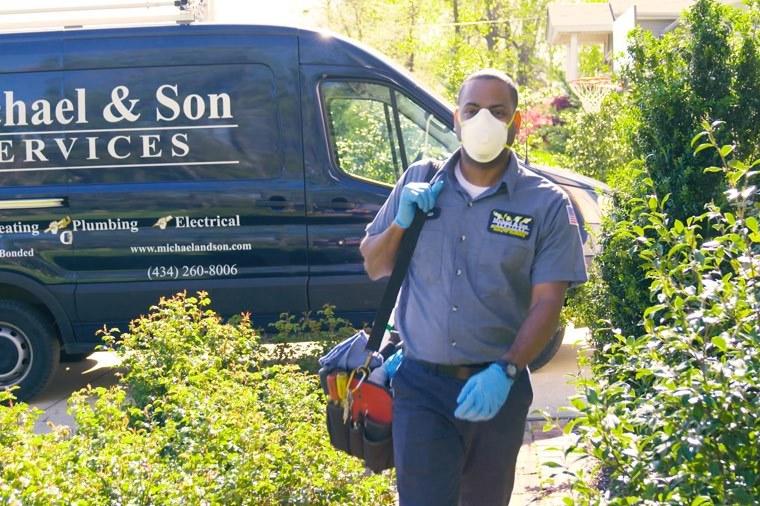 Service Details
Why choose us for your furnace repair?
At Michael & Son, we are your trusted partner for top-tier furnace repair services in Greensboro. Our commitment to excellence and customer satisfaction sets us apart as the go-to choice for all your heating system repair and replacement needs.
With over 40 years of experience, our team of highly skilled and NATE-certified technicians is well-equipped to diagnose and address a wide range of heating system issues efficiently. We understand the urgency of a malfunctioning furnace and know that furnace troubles can occur at any time. That's why we offer fast same-day repair services for 99% of cases, getting your heating system up and running without delay. And our 24/7 emergency support ensures you're never left in the cold. Our licensed and insured contractors are ready to assist whenever you need us.
At Michael & Son, we go the extra mile to ensure that your heating system is restored to optimal performance, providing you with reliable warmth during the colder months. When you choose us for your furnace repair needs, you're choosing a team that genuinely cares about your home's comfort and peace of mind.
Price
How much is a furnace repair in Greensboro?
The majority of furnace repairs in Greensboro tend to fall within this price range:
Low

$89

Our Average

$1,000

High

$2,000
How is your estimate calculated?
Type and Severity of the Issue: The nature and severity of the problem with your furnace will significantly impact the repair cost. Minor issues like a faulty thermostat might be less expensive to fix than major problems like a malfunctioning blower motor or a cracked heat exchanger.
Parts Replacement: If any components of your furnace need to be replaced, the cost of those parts will be a significant factor. Some parts, such as motors, ignitors, or control boards, can be more expensive to replace.
Warranty Coverage: If your furnace is still under warranty, some or all of the repair costs might be covered by the manufacturer or installer. This can significantly reduce your out-of-pocket expenses.
Process
Effortless Furnace Repair Process in Greensboro with Michael & Son
Book Your Repair Appointment

We've simplified scheduling for your convenience. Reach out to us at (336) 278-1258 or utilize our online booking option. Once you've made your choice, our dedicated customer service team will promptly assign a skilled NATE-certified technician to handle your furnace repair.

Meet Your Dedicated Technician

Your safety and comfort are paramount to us. We ensure that a familiar face visits your home. Before your scheduled appointment, anticipate a courtesy call from your technician. To make the introduction even more personal, we'll send you their bio with their name, photo, and a dash of fun trivia. This way, you'll be well-acquainted with the professionals arriving and have a clear expectation of their arrival time.

Seamless Furnace Repair

Our technicians arrive fully prepared, armed with all the necessary tools and spare parts to execute your furnace repair. They come equipped with shoe covers and drop cloths to safeguard your home's flooring. Depending on the complexity of the repair, we strive to wrap up the job within an hour or two, ensuring minimal disruption to your routine.

Share Your Valuable Feedback

At Michael & Son, your perspective matters. Upon completion of the repair, we seek your candid feedback. Your input is vital to us, and if there's any room for improvement, kindly let us know. We're committed to continuously enhancing our service based on your insights.
Are you ready to book your furnace repair in Greensboro?