Drain Clearing in Greensboro, NC
Schedule Your Greensboro Drain Clearing Today.
Are your drains causing constant frustration with blockages, gurgling toilets, or unpleasant odors? It's time to end the problem by calling the reliable professionals at Michael & Son. Don't let clogged drains disrupt your daily routine any longer. Contact us today to schedule your drain clearing service in Greensboro.
24/7 emergency plumbing service
99% of repairs completed the same day
Reliable, on-time service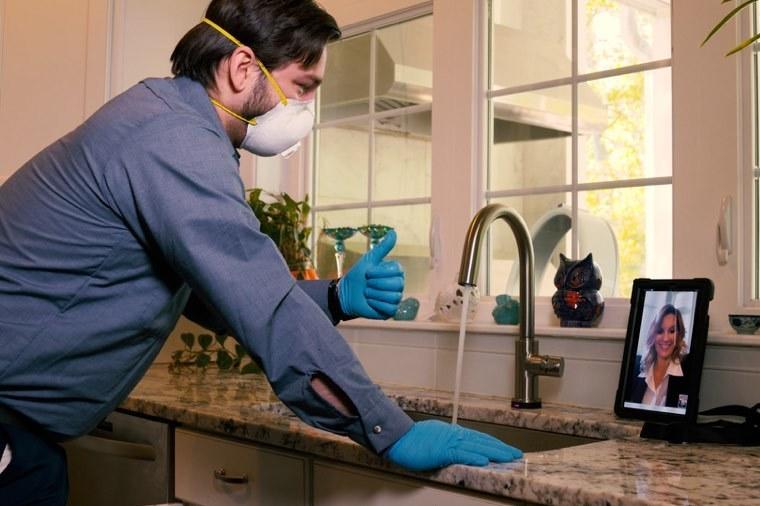 Service Details
Expert Drain Clearing Services in Greensboro
With our drain inspection and clearing expertise, we can tackle even the most stubborn clogs. Over time, debris can accumulate and layer within your plumbing system, leading to recurring clogs or sudden blockages. Our skilled plumbers will assess the situation, thoroughly clean, and restore your drains to their optimal functionality.
By investing in professional drain cleaning, you not only resolve the current issues but also extend the lifespan of your entire plumbing system. Preventing costly blockages and backups becomes easier with our comprehensive cleaning service. No matter the time of day, our experienced plumbers are available 24/7 for emergency service. We arrive fully equipped, ready to assess your drains, and swiftly restore the smooth operation of your plumbing system.
With Michael & Son, you can expect efficient, reliable, and hassle-free solutions that will leave your drains flowing freely once again.
Price
What's the cost of clearing a drain in Greensboro?
The majority of drain clearings in Greensboro tend to fall within this price range:
Low

$249

Our Average

$499

High

$900
Understanding Your Drain Clearing Cost
Identifying the source: The location and accessibility of the clog play a role in the overall cost. More complex clogs in main sewer lines may impact the service cost, while simpler blockages could be more budget-friendly.
The severity of the clog: The severity and complexity of the clog can influence the cost. Stubborn clogs caused by buildup such as fats, oils, or grease may require specialized tools and additional labor, which can slightly increase the overall expense.
Home Care Program Benefits: If enrolled in our Michael & Son Home Care Program, you'll receive a 10% discount on all plumbing repairs. Rest assured that this discount will be applied to your estimate, helping to reduce the overall cost.
Active warranties considered: We consider any active warranties on parts or labor, ensuring that you receive the full benefit of your warranties, which may further impact the estimated cost.
Process
Effortless Drain Clearing Process for Greensboro Customers
Schedule your appointment

Contact Michael & Son at (336) 278-1258 or conveniently schedule your drain clearing appointment online. Our dedicated customer relationship team will promptly assist you in setting up a convenient time for our expert plumber to visit your Greensboro home.

Meet your skilled plumber

To ensure a smooth experience, we confirm your appointment in advance. Additionally, we send you an email introducing your assigned plumber. You'll find their name, photo, and a brief bio with interesting facts about their background. We believe in building a personal connection and fostering trust from the very beginning.

Let us get to work

Our highly trained plumbers arrive fully equipped to tackle even the toughest clogs and dirtiest drains. Rest assured, we prioritize cleanliness. We use drop cloths and wear shoe covers to protect your floors, ensuring that your home remains as clean as we found. You can trust our professionals to handle the job with efficiency and precision.

Let us know how we did

At Michael & Son, your satisfaction is our priority. After every job, we request customer feedback to ensure we delivered a perfect drain clearing experience. Your feedback is crucial, as it helps us continually improve our services. Please let us know if anything goes amiss, and we'll go the extra mile to make it right.
Experience Hassle-Free Drain Clearing- Call Today!