Drain Clearing in Frederick, MD
Schedule Your Frederick Drain Clearing Today.
Are you experiencing a clogged drain that's causing disruptions to your daily routine? Look no further than Michael & Son for fast, efficient, affordable plumbing solutions. Our team of experienced plumbers is equipped with the latest tools and technology to diagnose and clear any blockage in your drainage system.
24/7 emergency plumbing service
99% of repairs completed the same day
Reliable, on-time service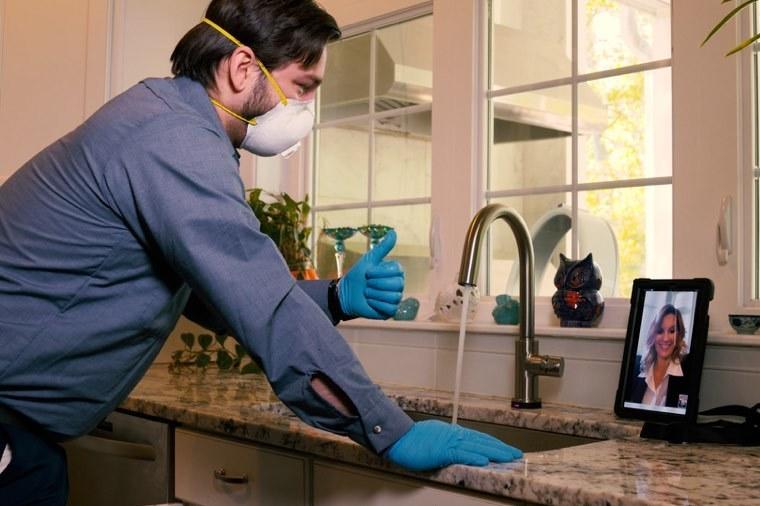 Service Details
Why choose us for your drain clearing?
If you're dealing with a clogged drain in Frederick, Maryland, Michael & Son is here to help. Our team of experienced technicians understands the unique plumbing needs of the local area, and we offer fast and efficient drain clearing services to get your plumbing back to normal as quickly as possible.
From simple clogs to more complex issues, we use the latest tools and technology to diagnose and clear any blockage in your drainage system. Plus, we provide 24/7 emergency plumbing services, so you can count on us to be there whenever you need us. We aim to complete 99% of repairs on the same day, minimizing disruptions to your daily routine. With a commitment to excellent customer service and competitive pricing, Michael & Son is the trusted choice for all your drain clearing needs in Frederick. Don't let a clogged drain slow you down - contact us today!
Price
What's the cost of clearing a drain in Frederick?
The majority of drain clearings in Frederick tend to fall within this price range:
Low

$249

Our Average

$499

High

$900
What Determines the Cost of Your Drain Clearing Service?
Location of the clog: The cost of your drain clearing service may vary depending on where it is located and how difficult it is to access. Clearing a clog in the main sewer line, for example, may require more time and specialized equipment than a clog in a smaller pipe.
The severity of the clog: The clog can also impact the cost of the service. More severe or complicated clogs may require additional labor and more powerful tools to remove, increasing the overall cost.
Type of blockage: The type of blockage in your drain can also affect the cost of clearing it. Clogs caused by items such as hair or soap scum may be easier and less costly to remove than clogs caused by materials like grease or tree roots.
Home Care Program membership: Michael & Son Home Care members receive 10% discounts on all plumbing repairs, which will show up on our estimate.
We always review active warranties: We factor active plumbing warranties on parts or labor into the total estimate.
Process
Clearing Your Drains Made Simple in 4 Steps
Schedule your appointment

Contact Michael & Son by calling (240) 608-4020 or scheduling online to schedule a fast and convenient drain clearing appointment at your home in Frederick.

Meet your plumbing expert

To ensure a smooth experience on the day of your drain clearing appointment, we will confirm your appointment beforehand and provide you with an email containing your plumber's name, photo, and a brief bio with their background information.

Let us handle the job

Our experienced plumbers arrive equipped to tackle even the most stubborn clogs and dirtiest drains. We take extra care to keep your floors clean by using drop cloths and wearing shoe covers while on the job.

Share your feedback

At Michael & Son, your satisfaction is our top priority. After every job, our plumbers will ask for your feedback. If anything is not to your satisfaction, please let us know so we can quickly address any concerns and ensure that you are completely satisfied with our service.
Ready to Schedule Your Drain Clearing in Frederick?