Electrical Panel Installations and Repairs in Frederick, MD
Reliable Electrical Panel Installation & Repair Services in Frederick, Maryland
Looking for reliable electrical panel installation services in Frederick, Maryland? Look no further than Michael & Son. Our team of licensed and experienced electricians can install a new electrical panel to ensure your home has reliable and code-compliant wiring in place. Don't risk the safety of your home with an outdated or malfunctioning electrical panel. Book an appointment with Michael & Son today, and let us handle all your electrical needs.
Fast, same-day service
Experienced, licensed electricians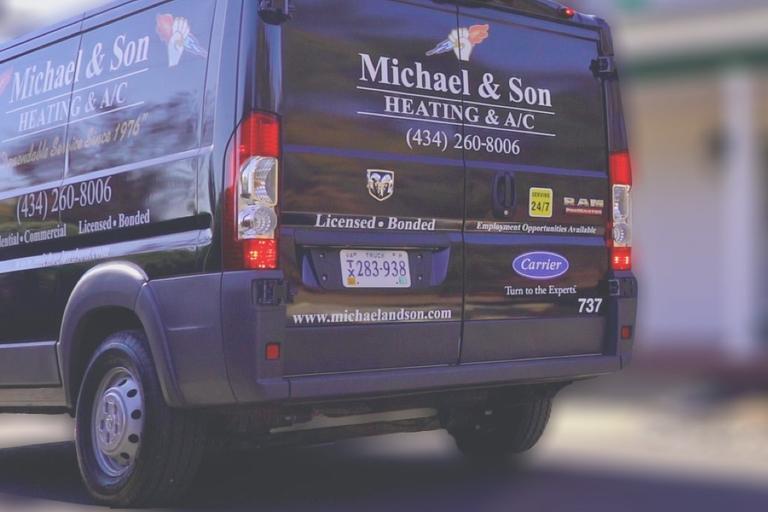 Service Details
Why choose us for your electrical panel installation or repair?
At Michael & Son, we're a family-owned and operated business with a long-standing reputation for excellence in the Frederick community. We know how crucial it is to hire a licensed and insured electrician for your electrical panel repair or replacement needs. After all, electrical panels play a crucial role in delivering electricity throughout your home, and investing in a reliable one is a smart choice. That's why we only hire the most skilled electricians to handle this critical task. With over 40 years of experience serving the Frederick community, we have the expertise and knowledge to do the job right. When you choose Michael & Son Services for your electrical panel installation or repair needs, you're choosing a team of experts dedicated to providing top-notch service, quality workmanship, and affordable pricing.
Price
What's the cost of repairing an electrical panel in Frederick?
The majority of electrical panel repairs in Frederick tend to fall within this price range:
Low

$230

Our Average

$875

High

$5,000
How Michael & Son calculates your estimate
At Michael & Son, we're always transparent about how we determine our estimates. For repairs, we consider how damaged your panel is and how accessible it is for our electricians. We'll always inform you about any potential costs upfront so that you can make informed decisions about your repair.
For installations, we consider whether your home requires whole-home rewiring, the amperage of the panel, and if you need to add new outlets. If your home has outdated underground service lines, trenching may be required to replace those lines to accommodate the new panel. We'll assess each situation and provide transparent pricing so you know exactly what to expect before moving forward with the installation.
Process
4 Easy Steps to Get Your Electrical Panel Up and Running with Michael & Son
Schedule your service

Setting up your electrical panel repair or installation appointment with Michael & Son is a breeze. You can either give us a call at (240) 608-4020 or schedule online, seven days a week.

Meet your electrician

Our team of highly skilled and experienced electricians in and around Frederick take pride in their work. Before your appointment, we'll send you an email introducing your technician, complete with their name, photo, and background information, including a fun fact or two.

Get your electrical panel up and running

Our electricians are fully equipped to handle 99% of all electrical panel and circuit breaker work on the day of your appointment. They will always wear protective shoe covers and lay down spotless drop covers to keep your home clean and safe.

Let us know your thoughts

We value your satisfaction at Michael & Son. After completing your electrical panel repair or installation, our electricians will ask for your feedback. This is also an excellent opportunity to let us know if anything went wrong, so we can quickly address and resolve any issues.
Need a trustworthy electrical panel repair or installation in Frederick?