Well Pump Installation Services in Frederick, MD
Schedule Your Well Pump Installation Today.
At Michael & Son, we understand that rural homeowners rely on their well pumps to ensure a steady water supply. If you're facing issues with your well pump, our team of expert plumbers is here to help. We provide professional well pump installation services in Frederick, MD, and take pride in our ability to handle any installation job with precision and care. Whether you're looking to replace an old well pump or need a new one installed, contact us today, and let us take care of your well pump installation needs.
Flat rate, up-front pricing
Honest installation estimates
Experienced, licensed plumbers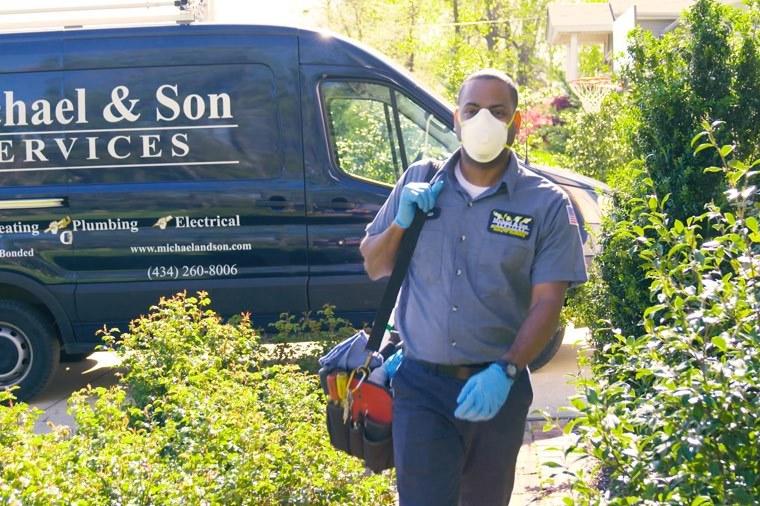 Service Details
Reliable Well Pump Installation Services in Frederick, MD
If you're experiencing low or no water pressure, you may need a new well pump, and our licensed plumbers are here to help. Our experienced team understands that a properly installed well pump is crucial to the overall functionality of your water system. That's why we take pride in offering reliable and efficient installation services, so you can rest easy knowing that your well pump is in good hands. We use only the highest quality materials and the latest technology to ensure your well pump runs at peak performance. We will provide an estimate and will work with you to select the best well pump for your needs and budget.
Don't let a malfunctioning well pump disrupt your daily routine. Contact Michael & Son today to schedule your appointment and let our team take care of your well pump installation needs. We are committed to providing our customers with exceptional service and workmanship, and we look forward to helping you with your well pump installation.
Price
What's the cost to install a well pump in Frederick, MD?
The cost of a well pump in Frederick, Maryland, can vary depending on several factors, including the type of pump, the depth of the well, and the complexity of the installation. The cost typically falls within this range:
Low

$4,300

Our Average

$5,500

High

$7,800
How Michael & Son Calculates Your Quote
The cost of a well pump installation can vary based on several factors. Here are some of the most common cost factors that can impact the overall price:
Type of well pump: The cost of the pump itself can vary based on the type of pump you choose. Submersible pumps tend to be more expensive than jet pumps, for example.
Depth of the well: The deeper the well, the more labor and equipment are required to install the pump, which can increase the overall cost.
Water demand: The pump size needed for your specific water demands can also impact the cost. A larger pump that meets higher water demands will typically cost more than a smaller one.
Electrical requirements: Depending on the location of the well and the electrical setup of your home, additional electrical work may be needed to install the well pump. This can increase the installation cost.
Installation complexity: The complexity of the installation can also impact the cost. For example, installing a pump in a tight or difficult-to-access space may require more labor and equipment, leading to a higher price.
It's always best to consult with a licensed plumber from a reputable company like Michael & Son, who can assess your specific needs and provide you with an accurate estimate for your well pump installation. Remember that investing in a high-quality well pump can save you money in the long run by reducing repair costs and improving the efficiency of your water system.
Process
Our well pump installation process is simple and stress‑free. Here's how it works in just 4 easy steps:
Schedule your appointment

To schedule your appointment, simply give us a call at (240) 608-4020, or book your appointment online. Our friendly customer service team will promptly schedule a visit from one of our licensed plumbers to your home.

Meet your plumber

We believe that knowing the person who will install your new well pump can provide peace of mind. So, before your appointment, we'll email you your plumber's name, photo, and brief bio.

Professional installation

Once you've selected the right well pump for your needs and approved the estimate, our skilled plumbers will install your new pump efficiently and effectively. In most cases, we can complete the installation in just one visit.

Share your experience with us

At Michael & Son, we value our customers' feedback and strive to ensure you're completely satisfied with our service. After the installation, we'll ask for your feedback. If you have any concerns, please let us know, and we'll do everything we can to make things right.
Ready to schedule your well pump installation?