Well Pump Installation Services in Wilmington, NC
Schedule Your Well Pump Installation Today.
At Michael & Son, we understand that well pumps are a crucial component of a home's water supply for those living in rural areas. If you're facing issues with your well pump and require a replacement, we've got you covered. Our team of highly-trained and experienced plumbers can provide expert well pump installation services in Wilmington, NC. We take pride in our ability to handle any well pump installation job and promise to deliver excellent workmanship. Contact us today, and let us help you with your well pump installation needs.
Flat rate, up-front pricing
Honest installation estimates
Reliable, on-time service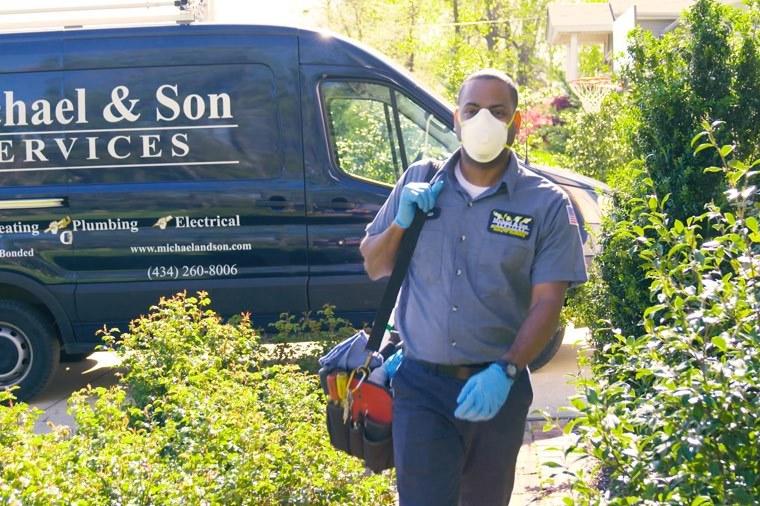 Service Details
Expert Well Pump Installation Services in Wilmington
At Michael & Son, we offer reliable well pump installation services in Wilmington. If you're experiencing low water pressure or no water at all, you may need a new well pump. Our team of licensed plumbers will arrive at your North Carolina property to assess the situation and provide you with an estimate. We'll work with you to determine the best well pump for your needs and budget. Once you've chosen the well pump that's right for you, our experts will install it efficiently and effectively. We'll also ensure that your new well pump is working correctly before we leave your property. You can trust us to provide you with quality well pump installation services. Contact us today to schedule your appointment!
Price
What's the cost to install a well pump in Wilmington, NC?
The cost of well pump installation can differ based on several factors, such as the type of pump, the depth of the well, and the contractor you hire. In Wilmington, the cost typically falls within this range:
Low

$4,300

Our Average

$5,500

High

$7,800
How Michael & Son Calculates Your Quote
The type of well pump you choose is a significant consideration, as three common types are available: jet pumps, submersible pumps, and solar-powered pumps. All three can work for shallow and deep wells, but deeper wells generally require larger motors, increasing the overall cost regardless of the type of pump you choose. Our expert plumbers can help you select the right pump for your home.
Another factor to consider is the depth of your well. Deeper wells require larger pump motors and more extended wiring, which can increase the installation cost. Shallow wells are typically 25 feet deep or less, while deep wells range from 25 to 150 feet. We can even service wells as deep as 400-600 feet below ground in some areas. To determine how the depth of your well will affect the cost of installation, our licensed plumbers will provide you with an estimate.
Lastly, we consider the number of hours required for the job. Some installations can be complex and time-consuming, especially for unusually deep wells. In such cases, we will provide an upfront estimate that clearly outlines the labor cost.
Process
Here's what you can expect in just 4 easy steps:
Schedule your appointment

Give us a call at (910) 444-1644 or book your appointment online. Our customer service team will promptly schedule a visit from one of our licensed plumbers to your home.

Meet your plumber

We believe that knowing the person who will install your new well pump can provide peace of mind. So, before your appointment, we'll send you an email with your plumber's name, photo, and brief bio.

We'll install your new well pump

After you've chosen the type of well pump and approved the estimate, our experienced plumbers will install your new well pump. In most cases, we can complete the installation in one visit.

Share your experience with us

We value our customers' opinions and want to ensure that you are completely satisfied with our service. After the installation, we will ask for your feedback. If you have any concerns, please let us know, and we will do everything we can to make things right.
Ready to schedule your well pump installation?