Home Generator Installations in Wilmington, NC
Schedule Your Generator Installation Today.
A broken generator won't do you any favors in a blackout. Thankfully, all it takes is a quick call to Michael & Son to get your generator replaced fast. We have great deals on the latest generators to hit the market. And our team of licensed electricians can handle even the most complex installations in Wilmington.
Financing options with approved credit
Experienced, licensed electricians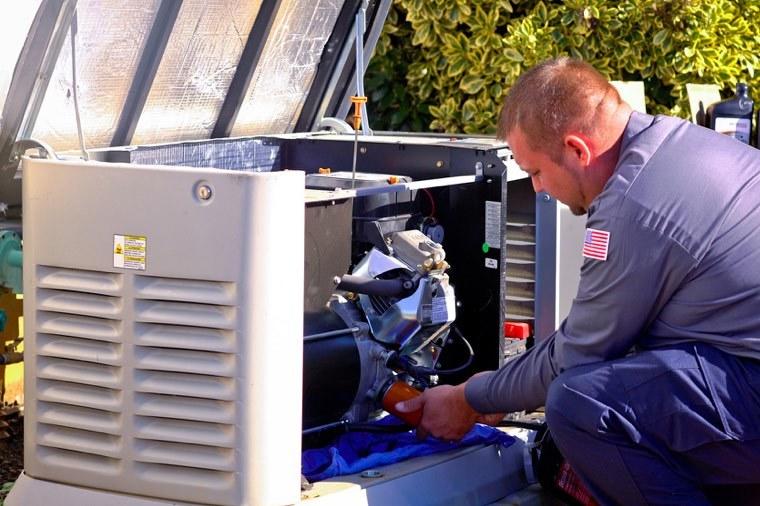 Price
What's the cost of a generator replacement in Wilmington?
The majority of generator replacements in Wilmington tend to fall within this price range:
Low

$11,000

Our Average

$14,000

High

$20,000
How Michael & Son determines your estimate
We price in the cost of the generator itself. We offer a wide range of generator brands and models for our customers to choose from. These generators have various price points which can impact the final estimate we hand you.
We determine whether a new gas meter is needed. If a new generator has a large enough gas capacity, the home's gas meter may need to be upgraded to display the amount of gas available.
We consider local compliance codes. Some localities make it unlawful to place a generator on a property unless it's placed atop a concrete slab. Any additional work in this regard will always be brought to your attention first before a complete estimate is provided.
Process
Your generator service call in five easy steps
Schedule your generator replacement

Schedule generator service with Michael & Son by calling our team seven days a week at (910) 444-1644. You can also schedule online and a team member will reach out to you directly to confirm your appointment.

Meet your licensed electrician

The day before your appointment, we'll give you a quick courtesy phone call to remind you of your scheduled service. We'll also send you an email with your technician's name, a photo and a few fun facts about their background.

Choose the right generator

If you're looking to install a new generator, we'll discuss models and options with you before scheduling out a second appointment to install the new system. We may also review local regulations to determine whether other tasks, such as the placement of a concrete slab, is required.

Relax while we install your generator

Our electricians arrive in fully-stocked trucks ready to tackle even the toughest generator installations in Wilmington. Most jobs take under a day to complete, and your electricians will always test to make sure everything is working in perfect order before they leave.

Let us know how we did

Once we're confident that your system is in working order, we'll request your feedback for the job. Your opinion sincerely matters to us. And if the job wasn't up to your standards, we promise we'll do everything in our power to make it right.
Ready to schedule your generator replacement?