Ceiling Fan Installations in Wilmington, NC
Schedule Your Ceiling Fan Project Today.
Michael & Son has been in business for over four decades, and our team installs and repairs hundreds of ceiling fans in homes across the east coast every year. That experience is just one reason why we've earned a reputation in Wilmington as one of the most dependable electrical and home service companies around.
Same-day service available
5-year warranty on labor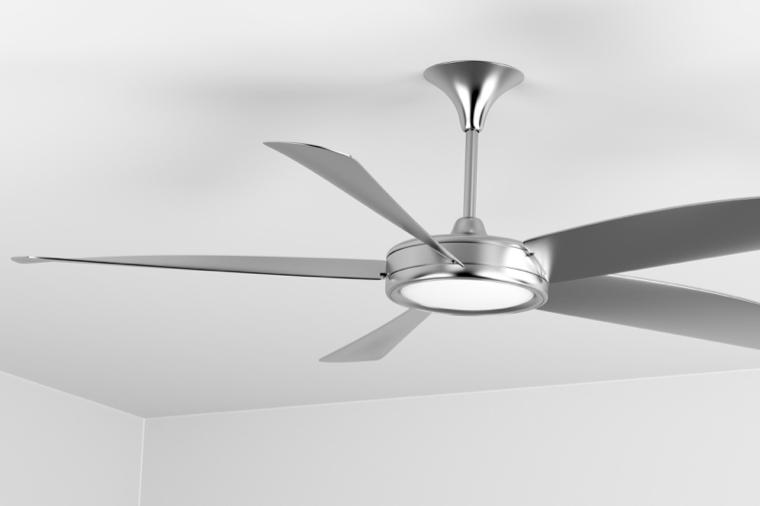 Price
How much does it cost to install a ceiling fan in Wilmington?
The majority of ceiling fan installations in Wilmington tend to fall within this price range:
Low

$325

Our Average

$375

High

$575
How Michael & Son determines your repair quote
We take into account how high your ceilings are. Higher ceilings (over 10 ft.) can make your ceiling fan project more difficult, which increases labor costs.
We ask whether it's a new installation or a replacement. If you're simply replacing a ceiling fan, it means the wiring is already in place, which makes the job easier and the overall cost lower. If it's a new installation, we'll probably need to run wiring, which will increase the cost of the project.
We'll determine whether a new electrical circuit is needed. If the ceiling fan is a new installation (vs replacement), we may need to add a new circuit to your home's electrical system, which will increase the overall cost of the project. However, if needed, a new circuit will safely accommodate the added electrical load of the fan and prevent an overloaded circuit.
Process
Your ceiling fan installation in five easy steps
Schedule your appointment

Calling (910) 444-1644 or scheduling online will put you in touch with a Michael & Son customer service rep, who will work with your schedule to confirm an appointment time with one of our experienced electricians.

Meet your licensed electrician

The day before your electrician is scheduled to arrive, you'll receive an email with his or her photo, bio, relevant trade licenses and some fun background information. We do this because we want you to feel comfortable about the person who'll be arriving at your in Wilmington? home.

Get your ceiling fan installed

On the scheduled day, your electrician will arrive on time and with all the tools needed to get the job done that day. When the installation is complete, they'll make sure the fan works properly and that you're happy with how it looks and operates. And don't worry, our electricians always treat your home like their own. Shoe covers are worn at all times and drop cloths are placed down to protect your floor.

Let us know how we did

Whether the job was a huge success or there was something we could've done better, we want to know about it. Our team will be in touch with you to see how every aspect of the ceiling fan installation went. If you're not satisfied for any reason, we'll make it right.
Ready to schedule your ceiling fan installation?