Drain Clearing in Wilmington, NC
Schedule Your Wilmington Drain Clearing Today.
When Wilmington, NC, homeowners need fast, reliable drain clearing services, they call Michael & Son. Available 24/7 for emergency service, our expert plumbers can have your drains cleared and your plumbing system up and running fast.
24/7 emergency plumbing service
99% of repairs completed the same day
Reliable, on-time service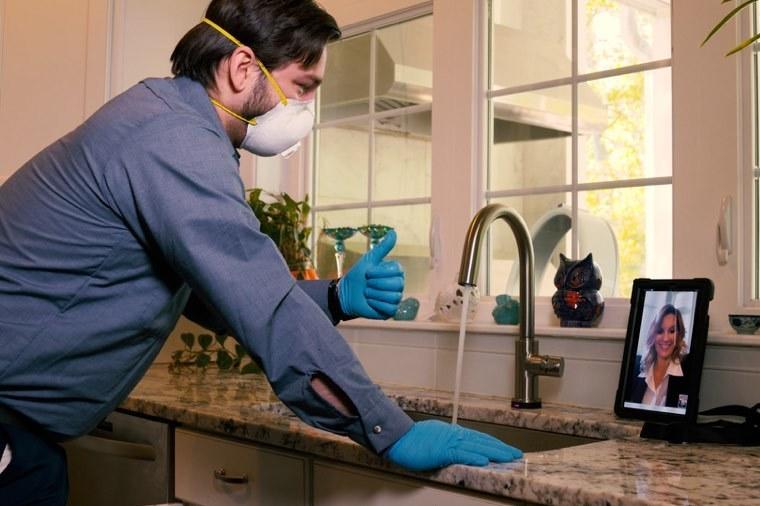 Service Details
Why choose us for your drain clearing?
If you're experiencing blockages in multiple drains in your home, gurgling toilets, sewage smells, or more, your drains may need clearing. Call the professionals at Michael & Son for a drain inspection and clearing today! Debris can accumulate and layer over the years. Whether you're experiencing one-off clogs or recurring clogging, our plumbers can assess the situation and get your drains cleaned and working properly again. Drain cleaning can help extend the lifespan of your plumbing and prevents costly blockages from happening. Our experienced plumbers are available 24/7 for emergency service and come fully equipped to assess your drains and get your plumbing system back up and running smoothly and fast.
Price
What's the cost of clearing a drain in Wilmington?
The majority of drain clearings in Wilmington tend to fall within this price range:
Low

$249

Our Average

$499

High

$900
How we determine your drain clearing cost
We identify the source. The price of your drain clearing can depend on where your clog is located and how difficult it is to access the pipe where the clog is located. More significant clearing issues concerning your main sewer line may impact your overall service cost.
The severity of the clog. Your cost can increase depending on how severe or complicated your clog is. More challenging clogs caused by fats, oils, or grease buildup require more powerful tools and labor, increasing cost.
We check to see if you're on our Home Care Program: Michael & Son Home Care members receive 10% discounts on all plumbing repairs, which will show up on the estimate we give you.
We always review active warranties: We factor active plumbing warranties on parts or labor into the total estimate.
Process
4 Simple Steps To Get Your Drains Cleared
Make your appointment

Give Michael & Son a call at (910) 444-1644, or schedule online to get your drains up and running in no time. Our customer relationship team will schedule an expert plumber to visit your Wilmington home at your earliest convenience.

Meet your plumber

To ensure things run smoothly on the day of your drain clearing appointment, we always confirm your appointment beforehand. We also send you an email with information about your plumber, including their name, photo, and a short bio with some interesting facts about their background.

Let us get to work

Our plumbers come prepared to tackle the most stubborn clogs and dirtiest drains. But no matter how messy the job gets, your floors will stay as clean as we found them because our plumbers always use drop cloths and wear shoe covers while on the job.

Let us know how we did

We want to make sure your drain clearing experience went perfectly. That's why all of our plumbers request customer feedback after every job. If something goes wrong, this is your chance to let us know so we can make it right.
Ready to Schedule Your Drain Clearing in Wilmington?