Well Pump Installation Services in Greensboro, NC
Schedule Your Well Pump Installation Today.
Our well pump installation service is designed to meet the needs of Greensboro residents, providing professional and top-quality solutions for your well system.
Flat rate, up-front pricing
Honest installation estimates
Reliable, on-time service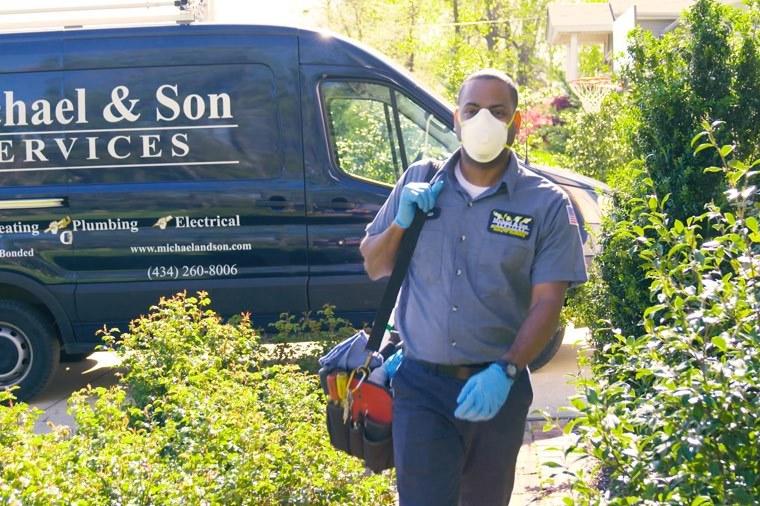 Service Details
Expert Well Pump Installation Services in Greensboro
At Michael & Son, we understand the importance of a reliable and efficient well pump to ensure a steady supply of fresh water for your home. With years of experience in the industry, our skilled technicians are well-versed in all aspects of well pump installation. Whether you need a new well pump installed or your existing pump replaced, we have the expertise to handle the job with precision and efficiency.
Price
What's the cost to install a well pump in Greensboro, NC?
The cost of well pump installation can differ based on several factors, such as the type of pump, the depth of the well, and the contractor you hire. In Greensboro, the cost typically falls within this range:
Low

$4,300

Our Average

$5,500

High

$7,800
How Michael & Son Calculates Your Quote
Well Pump Types: We offer three common types of well pumps: jet, submersible, and solar-powered. Each type has its own advantages and suitability for different well depths. Our expert plumbers will guide you in selecting the right pump for your specific needs, ensuring optimal performance and efficiency.
Well Depth: The depth of your well plays a crucial role in determining the installation cost. Deeper wells typically require larger pump motors and extended wiring, which can increase the overall expenses. Shallow wells are generally 25 feet deep or less, while deep wells range from 25 to 150 feet. In some areas, we even service wells as deep as 400-600 feet below ground. Our licensed plumbers will assess the depth of your well and provide you with a detailed estimate, accounting for the necessary equipment and installation requirements.
Labor Hours: The complexity and depth of the well can impact the installation time. For exceptionally deep wells or intricate installations, the job may require more hours of labor. We ensure transparency by clearly outlining the estimated labor cost in your quote. Our experienced team will efficiently handle the installation, providing a smooth and timely completion.
Process
Well Pump Installation in just 4 Simple Steps:
Schedule your appointment

Contact us today at (336) 278-1258 or conveniently book your appointment online. Our dedicated customer service team will swiftly assist you in scheduling a visit from one of our licensed plumbers to your Greensboro home.

Meet your trusted plumber

We understand the importance of trust and peace of mind when it comes to your well pump installation. Before your appointment, we'll send you an email introducing your assigned plumber. Get acquainted with their name, a friendly photo, and a brief bio, allowing you to feel comfortable with the skilled professional handling your well pump installation.

Seamless installation of your new well pump

Once you have selected the ideal well pump type and approved the estimate, our experienced plumbers will begin the installation process. With their expertise and precision, we strive to complete the installation in just one visit, ensuring minimal disruption to your daily routine.

Share your valuable feedback

Your satisfaction is our utmost priority, and we highly value your feedback. After the installation is completed, we kindly request your input on the experience. If there are any concerns or issues, please don't hesitate to communicate them to us. We are dedicated to resolving any problems and ensuring your complete satisfaction with our service.
Ready to schedule your well pump installation?