Central Air Conditioning Repairs in Greensboro, NC
Schedule Your Greensboro Air Conditioning Repair Today.
With the scorching North Carolina summers, keeping your AC in top shape is crucial. Don't let a malfunctioning AC disrupt your comfort in Greensboro. Contact us today and let Michael & Son's AC experts provide prompt and reliable repairs to keep you cool all season long.
Same-day repairs on 99% of jobs
NATE-certified technicians
Reliable, on-time service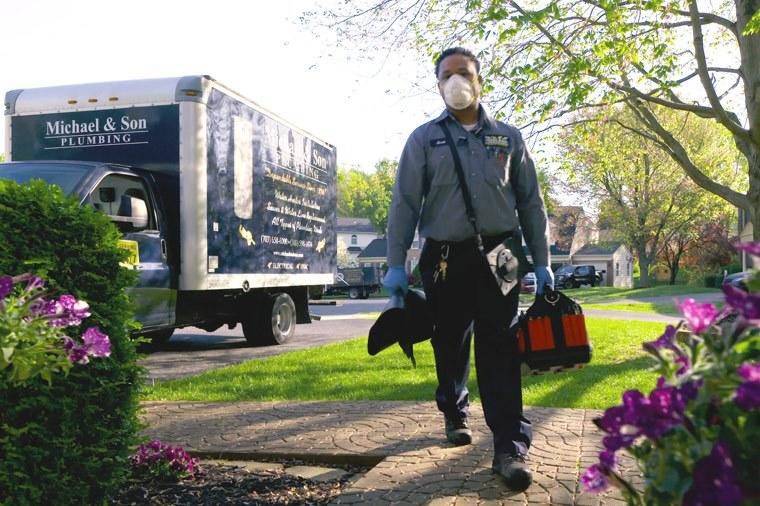 Service Details
Greensboro's Choice for Reliable AC Repairs
When your air conditioner is acting up, whether refusing to turn on, running nonstop, leaking, or blowing hot air, our team of AC experts at Michael & Son is here to help. We understand the urgency of AC issues, so we proudly offer 24/7 emergency AC repair service in Greensboro. Our highly-qualified technicians, equipped with fully-stocked trucks, swiftly diagnose the problem and work on the necessary repairs. Count on us to restore your comfort and ensure your AC is back up and running smoothly.
Price
How much is an air conditioner repair in Greensboro, NC?
AC repair costs vary widely because so many factors impact the overall cost. However, the majority of central air conditioning repairs in Greensboro tend to fall within this price range:
Low

$89

Our Average

$1,000

High

$2,000
How we determine your air conditioner repair quote
Thorough Inspection for Precise Diagnoses: At Michael & Son, we understand the importance of pinpointing the root cause of AC issues. Our expert technicians carefully inspect your air conditioning system, ensuring an accurate diagnosis. When it comes to repair costs, one major factor is the price of the part(s) that require repair or replacement. If the faulty component is affordable and straightforward to install, it can significantly impact the overall repair expenses. However, costs can escalate depending on the number of faulty parts and the complexity of the installation or repair process.
Time Estimates for Efficient Service: Once we identify the issue, we provide a precise estimate of the time needed to complete the repair. By determining the required hours, we can accurately calculate the labor cost for each job. Our goal is to ensure efficient service while delivering high-quality repairs to restore your AC system's optimal performance.
Maximizing Warranty Benefits: Many air conditioning systems come with warranties, and we take the time to review the status of your system's warranties. If your AC system and labor warranties are valid, you can save on your air conditioner repairs. We believe in maximizing the benefits of warranties to provide cost-effective solutions for your AC repair needs.
Process
Your Greensboro air conditioner repair in 4 steps
Schedule Your AC Repair

Getting your AC back to optimal condition is just a call away. Contact us at (336) 278-1258 or conveniently schedule an appointment online. Our dedicated customer service representatives in Greensboro will swiftly assist you in scheduling your repair at your earliest convenience.

Meet Your Skilled Repair Technician

Your peace of mind is our priority. Before your repair appointment, you'll receive an email introducing your repair technician. Get to know them through their photo, bio, relevant trade licenses, and interesting background information. We want you to feel at ease with the technician working diligently inside your Greensboro home.

Seamless AC System Repair

Rest assured, our highly-trained technicians arrive punctually, ready to tackle 99% of repair jobs in just one visit. Throughout the repair process, your technician takes great care in maintaining a clean workspace. Protective shoe covers are worn inside your home, and spotless drop covers ensure your space remains pristine. We leave your home as immaculate as we found it.

Share Your Valued Feedback

Your satisfaction is paramount to us. Once we're confident that your AC system is operating flawlessly, we genuinely appreciate your feedback on the job. If, for any reason, the service didn't meet your expectations, we assure you that we will go above and beyond to make it right.
Ready to Schedule Your Greensboro Central AC Repair?