Electrical Panel Installations and Repairs in Greensboro, NC
Get Superior Electrical Panel Replacements & Repairs in Greensboro Today!
At Michael & Son, our electricians are anything but ordinary. When it comes to electrical services in Greensboro, NC, we go above and beyond the ordinary. Our expert electricians are skilled at handling panel repairs and installations and deliver exceptional results that set us apart from the rest. We take pride in our outstanding reputation, backed by over 3,000 verified 5-star reviews, making us one of the most highly-rated contractors in the industry among Greensboro customers.
Fast, same-day service
Experienced, licensed electricians
Flat rate, up-front pricing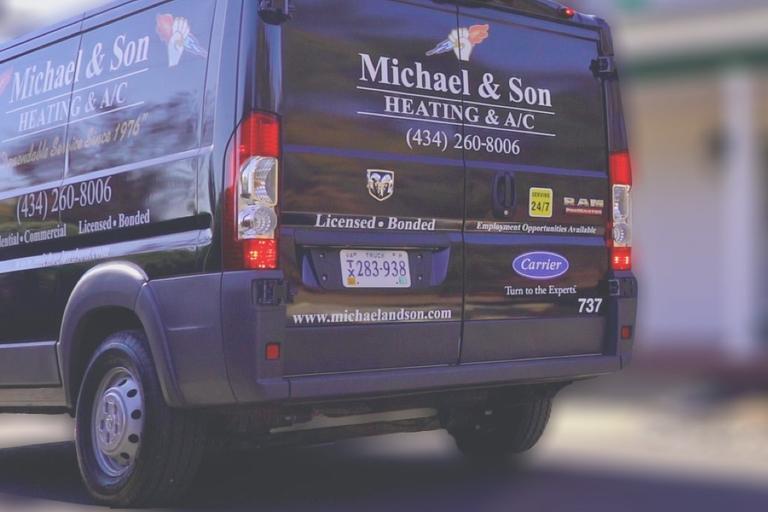 Service Details
Why choose us for your electrical panel installation or repair?
When it comes to electrical panel installations or repairs in Greensboro, NC, choosing the right electrician is paramount. At Michael & Son, we fully grasp the significance of this decision and are here to exceed your expectations every step of the way. Your electrical panel is crucial in ensuring seamless electricity flow throughout your home, and we treat it with the utmost care and expertise.
Our commitment to excellence begins with our team of highly qualified, licensed, and insured electricians. We handpick the finest professionals in the industry, ensuring that your electrical panel receives the attention it deserves. With over 40 years of dedicated service to the Greensboro community, we have the knowledge and expertise to handle any electrical panel task with precision and finesse.
At Michael & Son, we understand that electrical emergencies can occur anytime. That's why we offer 24/7 emergency service, ensuring you have access to reliable assistance whenever needed. Additionally, our dedicated customer relationship department is solely focused on your satisfaction, guaranteeing that your experience with us is exceptional.
Price
What's the cost of repairing an electrical panel in Greensboro?
The majority of electrical panel repairs in Greensboro tend to fall within this price range:
Low

$235

Our Average

$875

High

$5,000
How Michael & Son determines your estimate
For repairs:
Extent of Damage: The severity of the damage to your panel plays a significant role in determining the required repairs. If the damage is extensive, a complete panel replacement may be necessary, which generally incurs higher costs than partial replacements.
Accessibility Challenges: We consider the accessibility of your panel or breaker. Sometimes, the panel's location can present challenges for our electricians to access it efficiently. If additional time is needed to reach the system, it may influence the overall cost of the repair. At Michael & Son, we prioritize transparency and communicate any potential costs upfront, ensuring our clients can make informed decisions regarding their electrical panel repairs.
For installations:
Required Rewiring: One crucial consideration is whether your home requires whole-home rewiring to accommodate the new panel. This additional step can result in an added cost ranging from $10,000 to $20,000, depending on the complexity and size of your property.
Amperage Needs: The amperage of the panel also factors into the cost. Generally, larger panels have a higher price tag due to their increased capacity and capabilities.
New Outlets: If you require replacing or adding new outlets in your home, it's important to consider the associated costs. The price per outlet can range from $230 to $875, depending on the complexity of the installation.
Trenching Requirements: In some cases, outdated underground service lines may need to be replaced to accommodate the new panel. If trenching is necessary, we evaluate the situation and provide transparent pricing for this additional step.
Process
Effortless Electrical Panel Repair or Installation in 4 Simple Steps:
Convenient Scheduling Made Easy

At Michael & Son, we've simplified the scheduling process for your electrical panel repair or installation in and around Greensboro. You can schedule your service quickly and hassle-free by giving us a call seven days a week at (336) 278-1258, or you can conveniently schedule online at your convenience.

Meet Your Exceptional Licensed Electrician

We take great pride in our team of highly skilled and experienced electricians. Before your scheduled service date, we'll send you an email introducing your assigned technician. You'll find their name, photo, and a captivating bio with engaging, fun facts about their background. Get to know the person behind the exceptional service they provide.

Restore Your System's Functionality

When our expert electricians arrive at your doorstep, they come fully prepared to handle 99% of all electrical panel and circuit breaker work right on the spot. They understand the urgency and importance of getting your system up and running smoothly. Rest assured, our electricians prioritize cleanliness and safety. They will always wear protective shoe covers and place spotless drop covers to keep your home pristine.

Your Feedback Matters

At Michael & Son, your satisfaction is our ultimate goal. After completing your electrical panel repair or installation, our dedicated electricians will kindly ask for your feedback. We value your opinion and strive to improve our services continuously. This is the perfect opportunity to let us know if anything didn't meet your expectations. We're committed to promptly addressing and resolving any concerns you may have.
Are you in need of an electrical panel repair or installation?