Electrical Panel Replacements and Repairs in Charlottesville, VA
Schedule Your Electrical Panel Replacements & Repairs Today.
Plenty of electricians can provide electrical panel repairs and installs in Charlottesville. But not every contractor can claim to have 3,000+ verified 5-star reviews, a dedicated customer relationship department and the best darn team of licensed electricians operating on the east coast today.
Experienced, licensed electricians
Fast, same-day service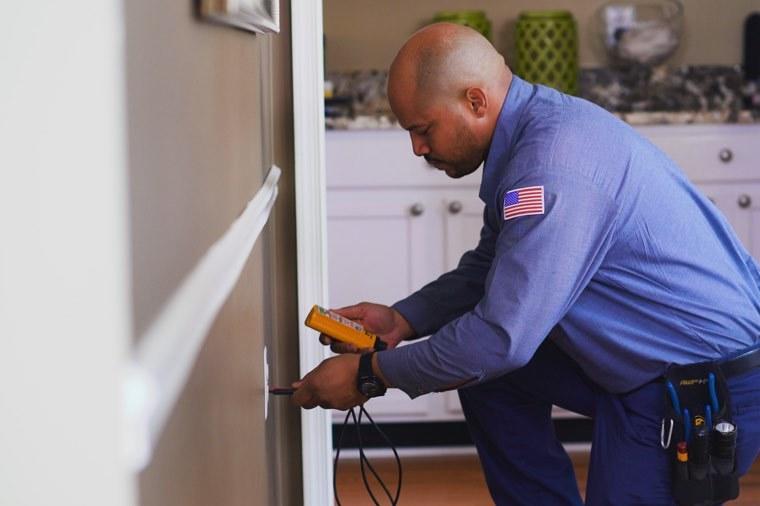 Price
What's the cost to repair an electrical panel in Charlottesville?
The majority of electrical panel repairs in Charlottesville tend to fall within this price range:
Low

$235

Our Average

$500

High

$7,500
Installation pricing starts at: $2,500
How Michael & Son determines your estimate
We look at what's wrong with the panel/breaker. The lion's share of the cost will depend on what went wrong with the panel or breaker. Some panels are so damaged that they need to be replaced. Other times the homeowner gets off easy with a quick replacement part.
We consider access to the panel or breaker. Sometimes a circuit breaker or electrical panel poses access challenges to the electrician. If significant time is required to get to the system, it could affect the total cost.
We take the age of the electrical system into account. Older systems may require additional time to source the correct parts. And these parts aren't always the most affordable. Both of these facts may add to the cost.
Process
Your electrical panel repair or install in four easy steps
Meet your licensed electrician

We've got the best electricians on the east coast, and we like to prove it even before you meet them. That's why we send you an email with your technician's name and photo the day before your schedule service date. Their bio even includes a fun fact or two about their background.

Get your system working again

Our electricians arrive at your front door ready to handle 99% of all electrical panel and circuit breaker work that day. While the electrician's in your Charlottesville home, they will wear protective shoe covers at all times, and lay down spotless drop covers to protect the work space and keep your flooring safe.

Let us know how we did

Your opinion sincerely matters to us. That's why our electricians will always ask you to provide feedback after they complete a repair or install of your panel or circuit breaker. This is also the perfect time to let us know if something went wrong, so we can quickly remedy the situation!
Ready for your electrical panel replacement or repair?