Mold Remediation Services in Baltimore
Schedule Your Mold Remediation Restoration Today.
Nothing is more important to Michael & Son than the health of our customers. That's why we guarantee fast response times for all mold-related service requests. Our team of restoration experts can track down and eliminate water sources that are feeding mold colonies, clean your home's air with commercial-grade air scrubbers, and restore/replace water-damaged and contaminated walls and belongings back to their original state. We even work directly with your insurance, so you can focus on more important things.
1-hour response time guarantee
Certified restoration & water removal specialists
We work directly with your insurance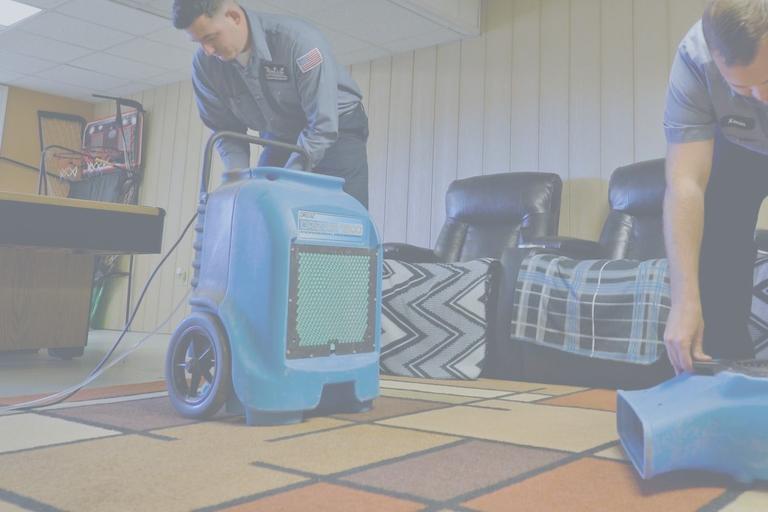 Price
How much does mold remediation cost in Baltimore?
Mold remediation prices vary from project to project. To get an accurate price, schedule our team to provide an on-site mold remediation quote during normal business hours.
How Michael & Son determines your mold remediation quote
We determine the extent of the mold infestation. Once mold spores encounter a water source, a colony can form in as little as 48 hours. Growth depends on the size of the water source and the length of time the mold has before measures are taken to eliminate it. That's why Michael & Son reacts immediately to mold remediation requests. Faster responses can save the homeowner thousands of dollars in repairs and restoration costs!
We consider additional service needs. Mold may be the issue we were called out to manage, but it may not be the only issue we encounter. Water extraction services may be required. Carpets and drywall may need to be replaced. Personal belongings may need to be restored before being reintroduced into the home. The good news: Michael & Son is a one-stop restoration service company that can get your home back to normal in no time.
Process
Your mold remediation in four easy steps
Schedule your quote.

If you have concerns about mold in your home, it's recommended you call Michael & Son right away at (410) 929-7190 No matter what time it is, we'll respond to your call within 1 hour and schedule out a visit by one of our mold remediation specialists.

We assess the damage and give you an honest quote.

Our experts will arrive at your home, greet you and prepare for an on-site inspection. Even if water and mold are hidden from view, we have the tools to detect them both. Our experts will quickly determine the extent of any mold and water damage, and give you a fixed-price quote for the work.

Relax while we completely restore your home.

A mold remediation project can go in many different directions. If mold levels are elevated, the homeowner may be required to leave the home before the project starts. From here, it's a matter of eliminating the water source, containing and eliminating the colony by various means and methods (removal of infected drywall, negative air chambers, certain chemical compounds) and finally, restoring the home to its original state.

Let us know how we did.

We want you to have a great experience with Michael & Son. That's why all of our restoration specialists will ask you for your feedback as they're finishing up the job. This feedback helps us become a better restoration company. And if something went wrong, it helps you have a voice and gives us a chance to correct our mistakes.
Ready to schedule your mold remediation project?