UV light air purification systems in Raleigh, NC
Improve Your Raleigh Home's Air Quality
Raleigh-Durham is ranked as one of the cleanest cities for particle pollution. However, according to the EPA, indoor air quality can be two to five times worse than outdoor air quality. If you have asthma or seasonal allergies, installing an air purifier could do wonders for your health. Michael & Son installs some of the most effective UV lights and air purifiers on the market and can help you find the perfect unit for your home. Call us any time, day or night. We're open 24/7!
Kills viruses, bacteria & other harmful pathogens
Uses powerful, non-chemical germicidal UV-C light
Same-day installation for as low as $35/month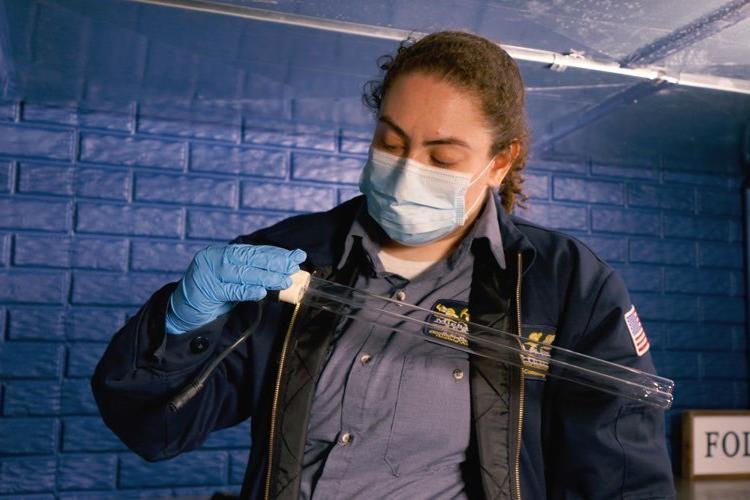 Price
How much does a UV light purification system cost in Raleigh?
The cost to install a UV light purification system in the Raleigh-Durham area tends to fall within this price range:
Low

$900

Our Average

$1,200

High

$1,500
How Michael & Son determines your UV-C light system installation quote
We inspect your HVAC system for any installation difficulties or required modifications. Our UV-C light system is installed directly into your existing HVAC system, so we'll need to ensure that your indoor unit can accommodate it. If your indoor unit is located in a space that's difficult to reach, or if your system requires modifications to accommodate the purification system, your installation costs may increase.
Process
5 simple steps to your Raleigh air purification system installation
Schedule your estimate

Calling (919) 278-7841 or scheduling online will put you in touch with a Michael & Son customer service rep, who will work with your schedule to confirm an appointment time with one of our experienced comfort engineers.

Get to know your comfort engineer

The day before your comfort engineer arrives, you'll receive an email with their photo, bio, relevant trade licenses, and some interesting background information. We do this because we want you to feel comfortable about the person arriving at your Raleigh home.

Get air quality recommendations and a quote

Our comfort engineer will learn about your budget and air quality goals, then walk you through your options for UV-C light purification systems. At Michael & Son, our comfort engineers give honest recommendations and never try to upsell customers a system that isn't the right fit. After we inspect your indoor unit, you'll receive a written estimate upfront.

We install your air purification system

If you choose to move forward with your quote, your comfort engineer can typically install the system that same day. During the installation, we'll protect your home like ours. Shoe covers are worn at all times, and drop cloths are placed down to protect your floor.

Give us your honest feedback!

Whether the job was a huge success or there was something we could've done better, we want to know about it. Your comfort engineer will be in touch with you to see how every aspect of the UV-C light installation went. If you're not satisfied, we'll make it right.
Ready to breathe cleaner, more restorative air?