UV Light Air Purification Systems in Wilmington, NC
Make Your Home Healthier & Your Air CleanerWith the Natural Power of UV Light
Kills viruses, bacteria & other harmful pathogens
Uses powerful, non-chemical germicidal UV-C light
Same-day installation for as low as $35/month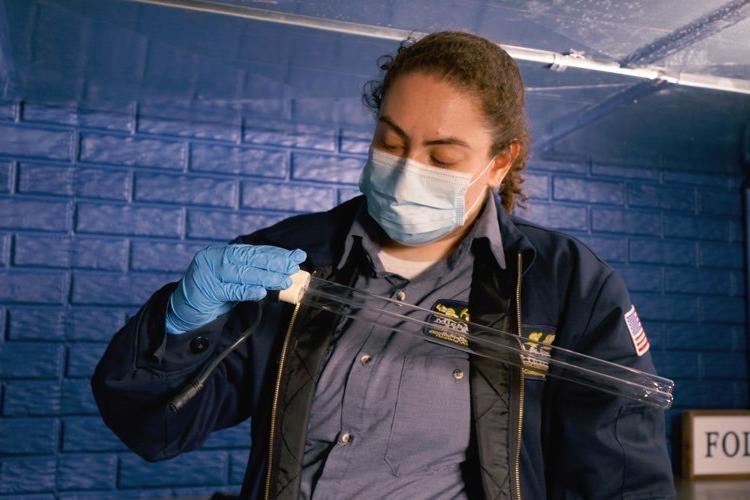 Service Details
Why choose us for your whole‑home air purification needs?
At Michael & Son, we only offer the strongest, most effective air purification technology available. Our UV light systems are the same products used in hospitals around the world. This system is installed into your HVAC system and uses the natural power of germicidal UV-C light to kill viruses, bacteria and other pathogens as they pass through the system. We've helped hundreds of homeowners improve their indoor air with our high-intensity UV-C light system, and we can do the same for you.
Price
How much does a UV light purification system cost in Wilmington?
The cost to install a UV light purification system in your home tends to fall within this price range:
Low

$900

Our Average

$1,200

High

$1,500
How Michael & Son determines your UV-C light system installation quote
We inspect your HVAC system for any installation difficulties. Because we install the UV-C light into the HVAC system, we have to ensure that your particular indoor unit can handle the UV-C light system. Some units are harder-to-reach or require slight modifications which can raise the overall cost of the installation.
Process
Your UV‑C light Installation in five easy steps
Schedule your free estimate

Calling (910) 444-1644 or scheduling online will put you in touch with a Michael & Son customer service rep, who will work with your schedule to confirm an appointment time with one of our experienced comfort engineers.

Meet your comfort engineer

The day before your comfort engineer is scheduled to arrive, you'll receive an email with his or her photo, bio, relevant trade licenses and some fun background information. We do this because we want you to feel comfortable about the person who'll be arriving at your home in Wilmington.

Get a free estimate and air quality advice

First, our comfort engineer will chat with you about your budget and your goals to make sure our UV-C light purification systems align with your air quality needs. No matter what, we'll never try to sell you a system that won't benefit you. From there, we'll inspect your indoor unit to give you an upfront written estimate to install the system.

Get your system installed

If you choose to move forward with your quote, your comfort engineer can usually install the system that same day. During the installation, we'll protect your home like it's their own. Shoe covers are worn at all times and drop cloths are placed down to protect your floor.

Let us know how we did

Whether the job was a huge success or there was something we could've done better, we want to know about it. Your comfort engineer will be in touch with you to see how every aspect of the UV-C light installation went. If you're not satisfied for any reason, we'll make it right.
Ready for cleaner air & a healthier home?