UV Air Purification Services in Greensboro, NC
Transform Your Greensboro Home with Our Air Purification Systems
Our cutting-edge air purification technology eliminates airborne pollutants, allergens, viruses, bacteria, and other harmful pathogens. By utilizing advanced UV-C light technology, the same trusted and used in hospitals worldwide, we ensure thorough purification of your home's air.
Kills viruses, bacteria & other harmful pathogens
Uses powerful, non-chemical germicidal UV-C light
Same-day installation for as low as $35/month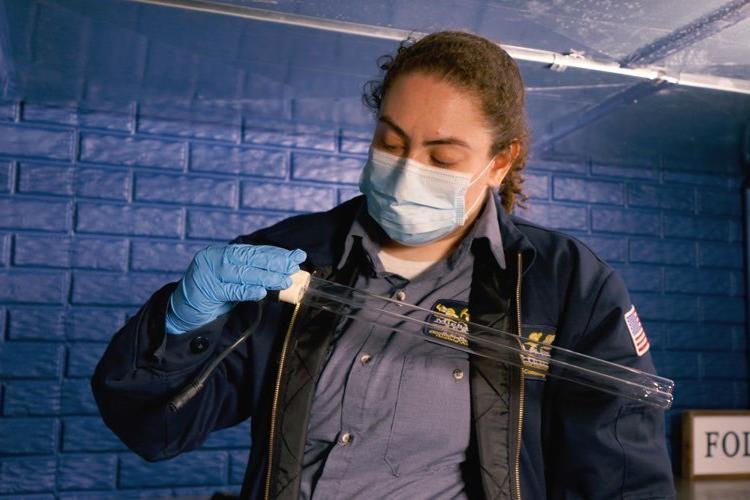 Service Details
Why choose us for your whole‑home air purification needs?
Our team of experienced professionals understands that every home is unique. That's why we take the time to assess your needs and recommend the most suitable air purification system tailored to your requirements. We believe in providing customized solutions that address your concerns and preferences. When it comes to the air you and your family breathe, don't settle for anything less than the best. Trust Michael & Son's air purification service to create a healthier and safer living environment in your Greensboro home. Take the first step towards cleaner, fresher air by contacting us today to schedule a consultation.
Price
How much does a UV light purification system cost in Greensboro?
The cost to install a UV light purification system in Greensboro tends to fall within this price range:
Low

$900

Our Average

$1,200

High

$1,500
How Michael & Son determines your UV-C light system installation quote
We thoroughly inspect your HVAC system to identify any potential installation challenges or necessary modifications. Our UV-C light system is seamlessly integrated into your existing HVAC system, ensuring optimal performance and purification. However, ensuring that your indoor unit can accommodate the installation is important. In some cases, if your indoor unit is situated in a hard-to-reach area or modifications are needed to accommodate the purification system, additional costs may be associated with the installation. We prioritize transparency and will inform you upfront if any adjustments or extra work are required, allowing you to make informed decisions.
Process
5 simple steps to your Greensboro air purification system installation
Schedule your estimate

Contact us at (336) 278-1258 or book online to connect with one of our friendly Michael & Son customer service representatives. We'll work together to find a convenient appointment time that suits your schedule.

Meet your knowledgeable comfort engineer

You'll receive an email introducing your assigned comfort engineer a day before your scheduled appointment. We provide their photo, bio, relevant trade licenses, and interesting background information, allowing you to feel at ease about the professional arriving at your Greensboro home.

Get personalized recommendations and a detailed quote

Our experienced comfort engineer will take the time to understand your budget and air quality goals. They will guide you through various UV-C light purification systems options, ensuring honest recommendations without any unnecessary upselling. Following an inspection of your indoor unit, you will receive a comprehensive, written estimate.

Professional installation of your chosen system

Upon accepting the quote, your comfort engineer will typically install the system the same day. Throughout the installation process, we treat your home with utmost care and respect, as if it were our own. Our technicians always wear shoe covers and lay down drop cloths to protect your floors.

Share your feedback with us

We value your satisfaction and strive for excellence in every aspect of our service. Your comfort engineer will contact you to gather feedback on the entire UV-C light installation process. Whether it was an outstanding success or there's room for improvement, we appreciate your input. If, for any reason, you are not completely satisfied, we are committed to making it right.
Take Control of Your Indoor Air Quality