Circuit Breaker Replacement in Raleigh, NC
Schedule Your Circuit Breaker Replacement Today.
If you're looking to get a new circuit breaker for your home, look no further than Michael & Son! We can have a licensed, insured and highly-experienced electrician out to your home in no time. And with us, you can always count on a job done right the first time.
Flexible financing
Fast, same-day service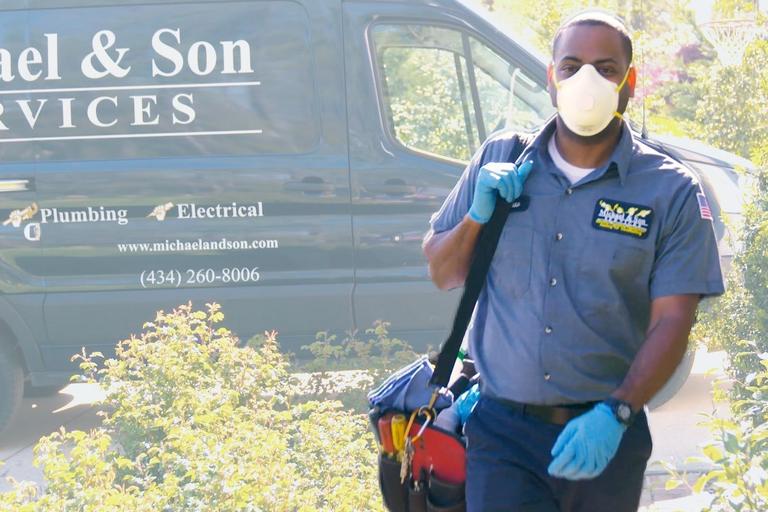 Price
How much does it cost to replace a circuit breaker in Raleigh?
Circuit breaker replacements in can vary drastically in price due to a variety of factors. For your custom quote, give us a call at (919) 278-7841.
Low

$400

Our Average

$550

High

$700
How Michael & Son determines your estimate
We determine the circuit breaker size. Circuit breaker size is measured in amperage. As a circuit breaker's max amperage increases, so does its cost. The appropriate amperage for your home depends on a variety of factors that a professional will need to assess. Our pros can provide insight into the proper size circuit breaker to suit your home.
We identify any changes to electrical service flow. If your home requires a larger electrical service flow, you may need a meter upgrade from your local utility company. Our pros will help determine if this is required for your home.
Whether you need subpanels: If your circuit breaker trips frequently, you may need additional subpanels which will increase the cost. Subpanels help move electricity more evenly across your entire home, which can help prevent your breaker from tripping. Our pros can help you determine whether investing in subpanels is the right choice for you.
Process
Your Circuit Breaker Replacement in four easy steps
Schedule your replacement

Michael & Son has two convenient ways to schedule: online or by phone when you call (919) 278-7841. Both options will put you in touch with our customer relationship department, who will then schedule a time for one of our expert electricians to visit your home.

Meet your expert electrician

You'll have the opportunity to get to know your electrician before any work begins. Be on the lookout for an email with your electrician's name along with their photo, a short bio and a few facts about their background and experience.

We'll handle the rewiring work

Our talented electricians know their way around a circuit breaker and tend to complete most installations very quickly. After the job is complete, we'll make sure the system is fully operational and test it to make sure it's working as intended.

Let us know how we did

Once we're confident that your circuit breaker is in working order, we'll ask for your feedback on the job. If the job wasn't up to your standards, we promise we'll do everything in our power to make it right. At Michael & Son, your opinion always matters.
Ready to Schedule Your Circuit Breaker Replacement?