Sump Pump Installations in Charlottesville, VA
Schedule Your Sump Pump Installation Today.
Leaky basements and unexpected flooding are common problems in many homes across the east coast. Ensuring your home is dry, safe and livable is our top priority. This is why so many homeowners turn to Michael & Son for fast, high-quality sump pump installations. Using only the highest quality brands and products, our expert plumbers will identify and install the perfect sump pump for your home's unique needs. Call Michael & Son today.
Financing options with approved credit
Honest installation estimates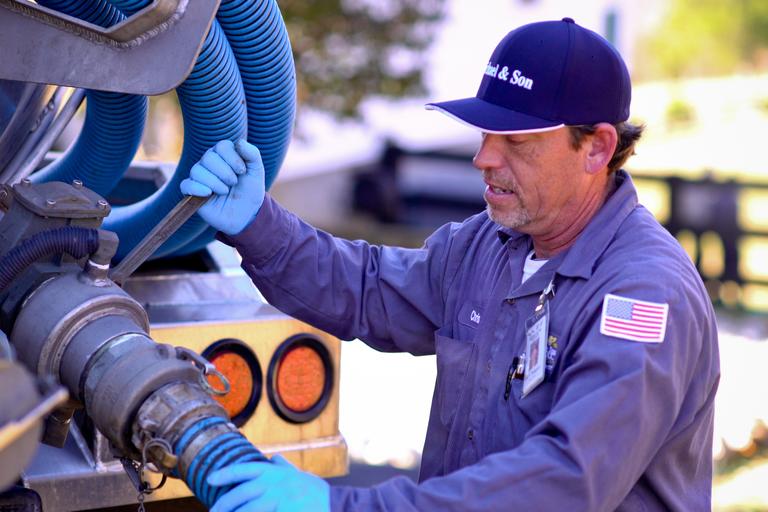 Price
How much does it cost to have a sump pump installed in Charlottesville?
The majority of sump pump installations in Charlottesville tend to fall within this price range:
Low

$925

Our Average

$1,250

High

$3,500
How Michael & Son determines your estimate
We evaluate your home's sump pump needs. Before we can give you an honest estimate, we'll assess your home's current situation. Sump pump installation costs can fluctuate depending on a variety of factors, including:
The type of sump pump you choose (submersible vs. pedestal)
The size of the sump pump you need
Whether you're installing a battery for added security
We determine whether a larger basin or a new reservoir is required. If you upgrade to a larger sump pump, altering the size of the basin or digging a new reservoir may be required. This will require extra machinery and labor, especially if your home has a concrete foundation. This extra work will raise the cost of your installation
We include parts and labor warranties. We'll provide you with the option to add extended warranties. Extended parts and labor warranties protect homeowners from paying out of pocket for repairs later on.
Process
Your sump pump installation in five easy steps
Schedule your estimate

If you're ready to replace or install a sump pump, give us a call at (434) 260-8170 or our online scheduling page. Our customer service division will then assign an expert plumber to your project.

Meet your expert plumber

Your comfort is our top priority. That's why we always introduce your plumber to you via an email with their name, photo, a brief bio and any relevant trade licenses. We'll also give you a quick reminder call the day before your appointment as a courtesy.

Discuss your needs & get a quote

Before any work is performed, your plumber will assess your home's needs and speak with you to determine the best solution. You'll then be given an upfront quote.

Make an installation appointment

After you and your plumber have agreed on the project and estimated costs, the next step is to schedule a time for the installation. The large majority of our installations take just a day to complete, and we always protect your home by wearing shoe covers and placing drop cloths on the ground.

Let us know how we did

Whether the job was a huge success or you think there's something we could've done better, we want to know about it. If you had any issues at all, just let us know and we'll do everything we can to correct our mistake.
Ready to schedule your sump pump installation?