Home Service Repairs, Replacements, and Maintenance in Centreville, VA
If You Can't, We Can!Centreville's Most Trusted HVAC Experts
With over 500 service vehicles on the road and hundreds of licensed experts prepared to give you a friendly and honest service experience, it's no wonder why Michael & Son is Centreville's most trusted name in HVAC, plumbing, electrical, and more. We help thousands of homeowners just like you with repairs, replacements, and maintenance every year. So if you need an AC replaced, a water heater repaired, or a drain unclogged, you can count on us to give you the 5-star service you deserve.
24/7 emergency service
Licensed and insured experts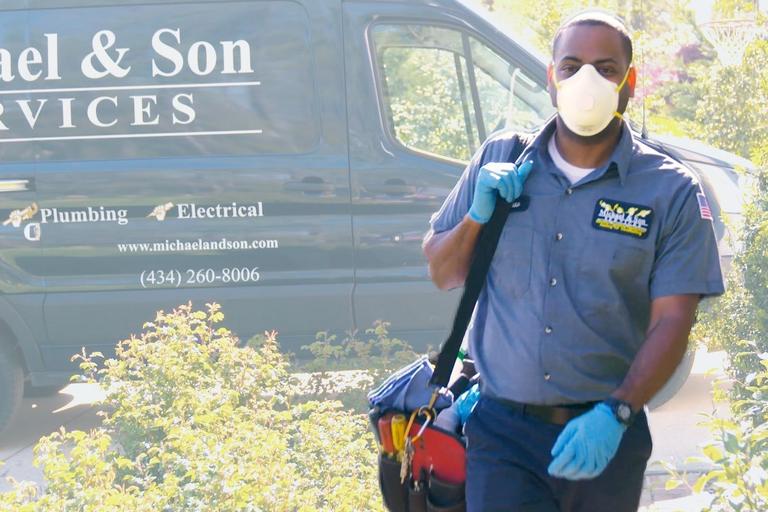 Home Care Program
A maintenance plan for people who love saving money and hate surprises
If you're the kind of homeowner that enjoys spending less money on service repairs and likes when everything works in their home, then you're going to love Michael & Son's Home Care Program.
Some of the benefits of our maintenance plan include:
Huge home savings: The average homeowner saves $800-$900 a year in repairs and energy bills.
Complete home protection: HVAC, plumbing and electrical maintenance in one simple plan
Maintain manufacturer warranties: Stay covered with annual precision tune-ups.
See all plans
Can't find what you're looking for?
The Michael & Son motto is, if you can't, we can. So even if you can't find what you're looking for on this page, there's a good chance we can still make it happen for you!
Simply give us a call at 703-289-0565 or contact us online to speak with a friendly Michael & Son representative. We look forward to hearing from you!
Our Promise
The Michael & Son Promise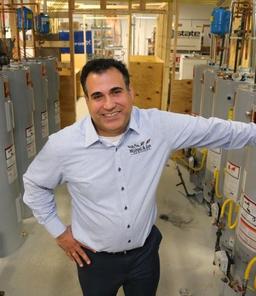 When you place your trust in Michael & Son to make a repair or installation in your Alexandria area home or business, we show our appreciation by standing behind that service and going above and beyond to remedy a mistake if one was made.
Another way to put it is this: we promise to do whatever it takes to make your experience with us a pleasant one. And we promise to perform every job with the honesty and integrity you deserve.
Why do we do it like that? Simple. It's because Mike wouldn't have wanted it any other way.
Learn

more
Enjoy Better Repairs, Installs & Tune-Ups in Centreville with Michael & Son!