Water Damage Restoration Services in Norfolk
Schedule Your Water Damage Restoration Today.
Disasters don't wait for regular business hours—and neither do we. Michael & Son knows every second counts when it comes to flood and water damage. That's why our team of certified professionals is standing by 24/7 and always responds within 1 hour of your call. We even work directly with your insurance, so you can focus on more important things. For fast, stress-free and complete water damage restoration services, choose Michael & Son.
1-hour response time guarantee
Certified restoration pros (who do mold work too)
We work directly with your insurance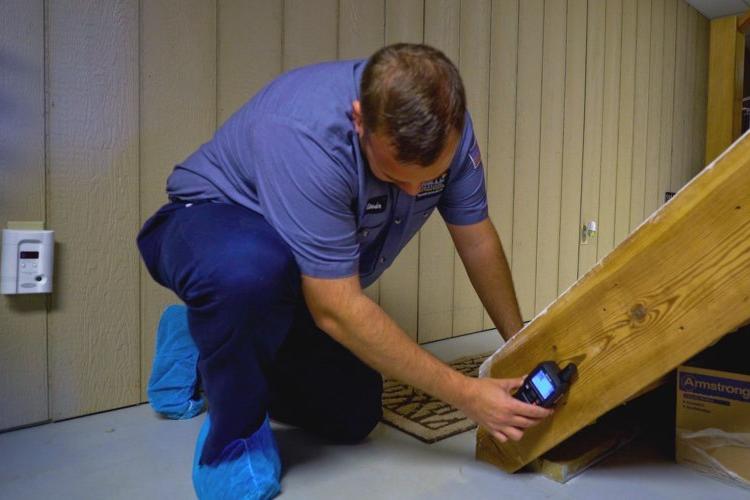 Price
How much does water damage restoration cost in Norfolk?
Unfortunately, it's hard to determine the price you'll end up paying for water damage restoration services. That's because the price varies widely, depending on the project. To get an accurate price, schedule our team to provide an on-site water damage restoration quote during normal business hours.
How Michael & Son determines your water damage restoration quote
We determine what "category" of restoration your project falls into. Most restoration projects fall into 1 of 3 categories based on the type of water present: Clean water (least expensive), grey water (more expensive) and black water (most expensive). Our specialists will quickly identify which category your project is in to deliver an honest quote that matches the work you need and want done.
We determine which "classification" of restoration your project falls into. The classification of a water damage restoration job determines the severity of damage. Typically, restoration jobs fall into a classification level of 1 to 4. The higher the classification number, the more expensive the restoration project.
We look for the presence of mold. If mold is present due to water damage, our team will need to take extra time and effort to provide mold remediation services. This will increase the cost of the project. However, because Michael & Son offers mold remediation in-house (unlike competitors), we can save you the time and hassle of hiring a separate company for this job.
Process
Your water damage restoration in four easy steps
Schedule your quote

Michael & Son offers homeowners in Norfolk two convenient ways to schedule. Either use our online scheduler or reach out to us by phone when you call (757) 541-8100. Both options will put you in touch with our customer relationship department, who will then schedule a time for your on-site quote. And don't worry, our team will always respond within 1 hour, no matter the time of day or night!

We assess the damage and give you an honest quote

kind of water damage you have. From there, we'll give you an upfront written quote to restore your home/building. If you accept the quote, our team will work with you to immediately schedule the work. All you need to do is make sure any belongings you wish to save are removed from the area before our team begins.

Relax while we completely restore your home

Our professionals will arrive on time and with all the tools needed to get the job done right the first time around. We take our time to carefully restore every aspect of the space to its original pre-loss condition.

Let us know how we did

We want you to have a great experience with Michael & Son. That's why all of our restoration specialists will ask you for your feedback as they're finishing up the job. This feedback helps us become a better restoration company. And if something went wrong, it helps you have a voice and gives us a chance to correct our mistakes.
Ready to schedule your water damage restoration project?