How Much Does It Cost To Install a Circuit Breaker?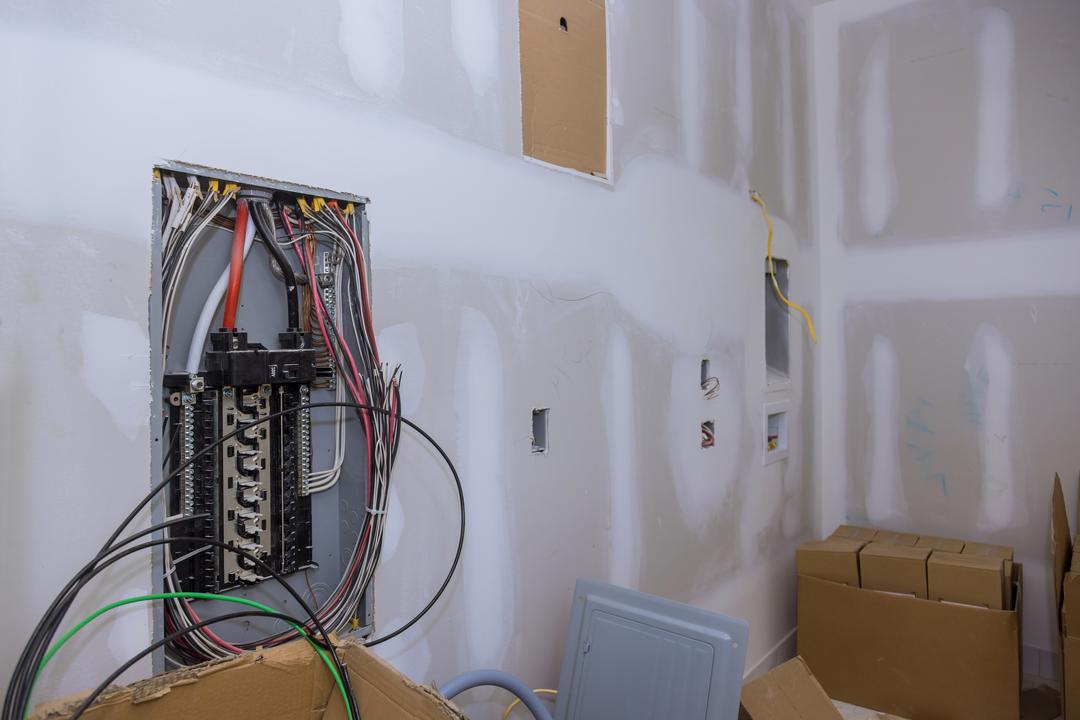 If you're adding on to your home, building a new home, or installing a large appliance such as a hot tub or air conditioner, you might need to replace your circuit breaker. Installing a circuit breaker typically costs between $300 and $2,000. That's a large range, so we'll walk you through some factors that impact the cost to install a circuit breaker below.
Cost factors for installing a circuit breaker include:
Without an on-site review of your home's electrical wiring and layout, we can't give you an exact price. But for a ballpark idea, keep reading to find out whether your job is on the low or higher end of the price range provided.
Want a personalized circuit breaker installation estimate?
Give Michael & Son a call at (800) 948-6453 for a custom quote today. We'll treat you like family as we handle your electrical needs from start to finish—just ask our 8,000+ verified reviewers!
Select services are not available at all locations. Contact a location near you for service availability.
Circuit Breaker Size
Circuit breaker size is measured in amperage. The more amperage (amps) you need to power your home, the more expensive your circuit breaker installation will be.
Each circuit in your home can be either 15, 20, 30, or 50 amps in size. Typically, you're going to need at least 20 amps to power large appliances like washing machines, air conditioners, and refrigerators. Because these appliances use more power, in order to prevent electrical shorts and fires they need access to more amps than is available at a typical outlet.
The total amperage of your circuit breaker should be indicated on your circuit breaker. Prior to 1960, most homes were only equipped with 100 amps because few electrical appliances were used. However, most homes today require at least 200 amps to meet homeowner energy needs.
Subpanel Add-ons
Subpanels help distribute electricity evenly across your home. If you need subpanels installed, as well as the main circuit panel, your installation cost will increase.
Subpanels are an additional circuit panel powered by the main circuit panel. Because subpanels are separate from the main circuit panel, they can shut off electricity to the portion of your home they supply without shutting off all your home's electricity. This can be useful if the subpanel supplies an area of your home that only requires electricity some of the time, such as a garage or a pole barn.
Some homeowners use subpanels because their main circuit panel is already overcrowded with circuits, causing their circuit breaker to trip frequently. By directing some of your home's energy through a subpanel, your main circuit breaker should trip less frequently.
GFCI/AFCI Protection
Some circuits and outlets require additional safety features to protect against electrical fires and electric shock. If your circuit breaker install requires GFCI or AFCI protection, your installation will cost more.
Outlets and circuit breakers with GFCI (Ground Fault Circuit Interrupter) protection are specially designed to protect against electric shock. Your circuit breaker will require GFCI protection for all circuits in the kitchen and bathroom as well as any outlet outdoors or within 6 feet of a water source.
AFCI (Arc Fault Circuit Interrupter) protection is necessary for all outlets and circuits in the bedroom. AFCI circuits protect against electrical fires.
When GFCI or AFCI protection is necessary, both the outlet and the circuit breaker will have a higher cost.
Circuit Length
Typically, the greater the distance from your outlets to your circuit breaker, the greater the cost to install your circuit breaker.
Longer circuits not only require more wire, increasing the cost of materials, but they also require more time from the electrician, increasing the cost of service. Because of this, if you're installing a circuit breaker for the first time, it's a good idea to choose a central location to decrease your circuit length.
Accessibility of Circuit Wiring
If you're installing a circuit breaker in an unfinished, single-story home, it will cost less than installing a circuit breaker in a finished, multi-level home. That's because the installation cost is greater when it's difficult for an electrician to access your circuit wiring.
Unfinished homes cost less because electricians don't have to remove (or replace) drywall during an install. Multi-story homes cost more because electricians must creatively run wire through walls and floors to access upper-level outlets.
Electrician You Hire
The electrician you choose to install your circuit breaker also impacts the cost. Experienced, licensed, and insured electricians will cost more than electricians without much experience.
Before you go scheduling an appointment with the cheapest electrician you can find, you should do some research. Electrical work must be done correctly or the results can be disastrous.
While an inexperienced electrician might be able to get the lights on, you run the risk that faulty electrical work could result in an electrical fire or outage. With a skilled and experienced electrician, you'll not only get the job done right the first time, but you'll also get the peace of mind your home will be safe from electrical malfunctions.
If you're not sure whether an electrician has the necessary experience, we recommend checking out their reviews. The most honest opinions come from customers—that's why we're proud to have 8,000 verified reviews and counting!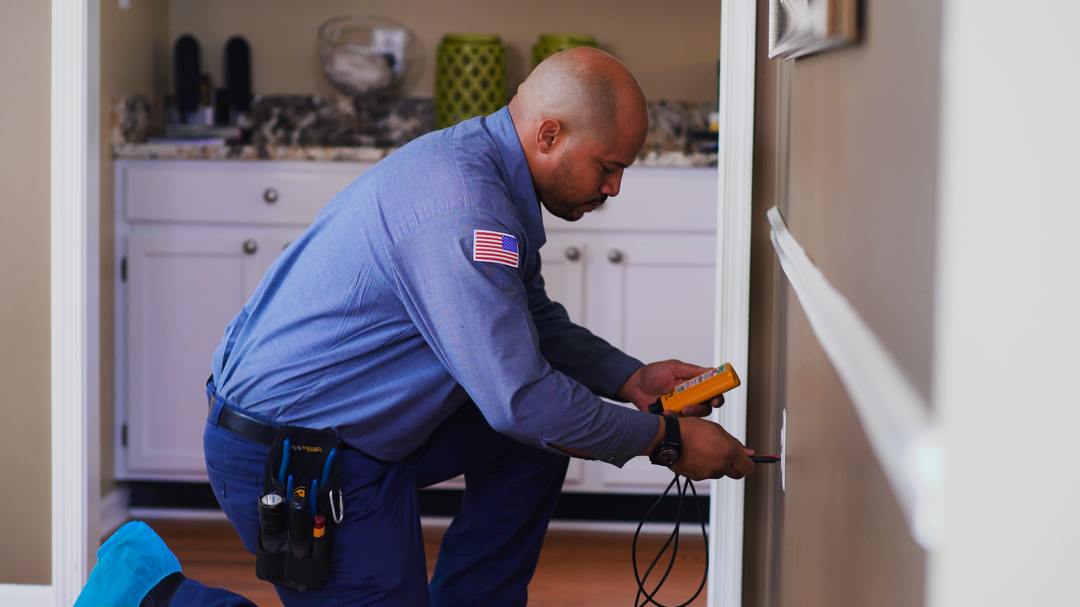 Need a Circuit Breaker Installed? Call Michael & Son and Consider It Done.
Our electricians are passionate, personable, and knowledgeable—trust us, we trained them in-house through our academy! Give us a call today at (800) 948-6453 for a fast and friendly circuit breaker installation. Did you know we offer more than just electrical service? With experts in heating, cooling, plumbing, and electrical, we're the consistent and dependable one-stop shop for all your home care needs.
Select services are not available at all locations. Contact a location near you for service availability.
This blog was written on Jan 13, 2022. Any pricing information is subject to change.