Crawlspace Encapsulation Services
Protect Your Home From Mold, Mildew, and Standing Water.
Studies show that up to 50% of the polluted air below your home moves up to the rest of the home, often causing musty odors, allergies, asthma, and uncomfortably high humidity levels. Michael & Son's team of Certified Crawl Space Encapsulation Specialists can help you take control of your crawl space resulting in a healthier, more comfortable, and energy-efficient home. Our team is dedicated to going above and beyond on every project and our technicians are consistently educated about the latest industry developments and techniques.
Friendly NATE-certified techs
Honest installation estimates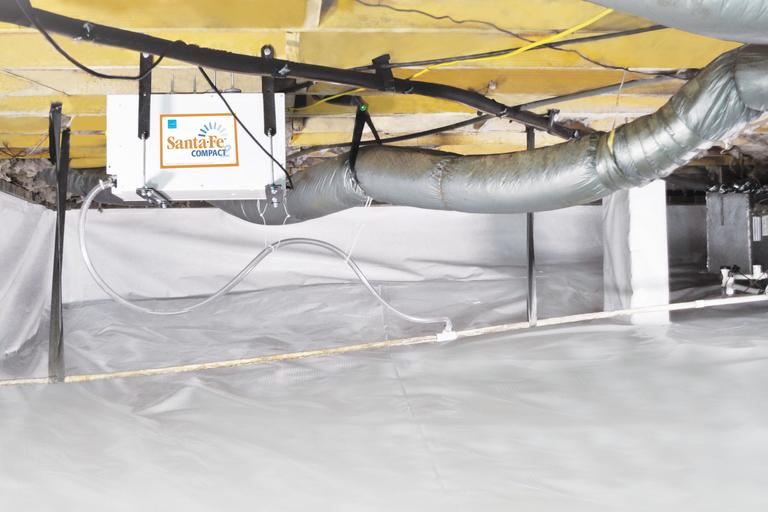 Price
What's the cost to repair or encapsulate my crawlspace?
The cost to encapsulate the crawlsapce under your home tends to fall within this price range:
Low

$2,500

Our Average

$9,000

High

$15,000
How Michael & Son determines your estimate
We measure the space. Crawlspaces can come in all sizes, ranging in square footage. Once we know the area we'll be working in, we make calculations based on size to recommend the next steps.
We listen to what the customer wants. Whether you're looking to have repairs done to an existing crawlspace, make upgrades to a current crawlspace, or completely overhaul with a full-encapsulation, we listen to you and come up with a plan that makes sense for both your home and your budget.
We choose materials with the customer. We know how important your home is to you. That's why we sit down with our customers to review the kinds of materials we'll be using for the project. Whether you're looking for environmentally "green" solutions or the most effective dehumidifying system the market has to offer, trust Michael & Son to get the job done right, just the way you want it.
Ready to schedule your crawlspace service?