Toilet Repair & Install in Charlotte, NC
Schedule Your Toilet Repair or Installation Today.
At Michael & Son, we're committed to providing every single customer with excellent toilet repairs and replacements by licensed plumbers you can trust. That commitment is evidenced by the 3,000+ 5-star reviews we have on Google and Facebook. If you need a toilet repair or replacement, don't go with a company who just says they offer great service...go with someone who can prove it.
Flat rate, up-front pricing
24/7 Service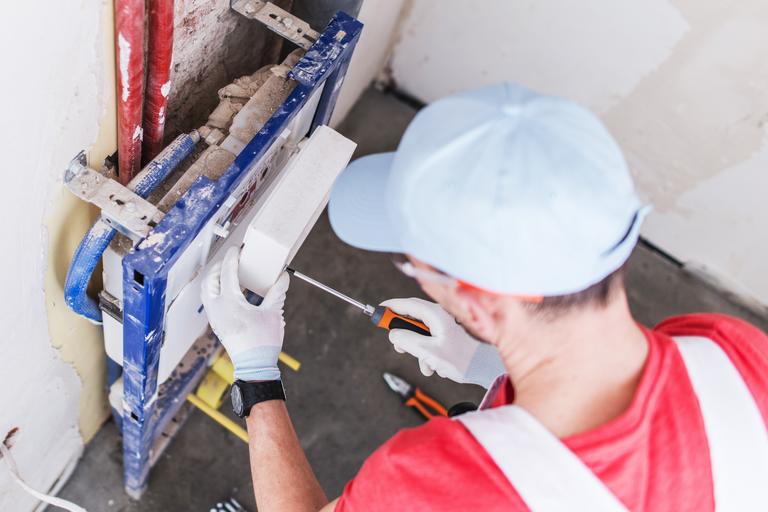 Price
What's the cost to install or repair a toilet in Charlotte?
The majority of toilet repairs and installations in Charlotte tend to fall within this price range:
Low

$200

Our Average

$500

High

$1,000
How Michael & Son determines your quote
We factor in the cost of parts. The cost of your toilet repair or replacement largely depends on the parts needed. For example, if you want to install a high-efficiency toilet with advanced features, it will be more expensive than installing a basic toilet. If you need a repair, the cost of the specific part that needs to be repaired or replaced will affect how much your service costs.
We discuss any modifications or add-ons. If your toilet repair or installation requires a plumber to update your existing plumbing or move the location of the toilet, the cost of your service will increase.
We consider parts and labor warranties. If you need a repair and have a parts or labor warranty that's intact, the cost of your service could decrease. If you are installing a toilet for the first time, adding an extended parts and/or labor warranty could increase the total out-of-pocket cost of your installation, but could save you money in the long run on repairs.
We estimate the number of hours for a job. Sometimes, toilet repairs can be complex and take a few hours. If this is the case, we'll provide you with an upfront estimate and the cost of labor will be clearly outlined.
Process
Your toilet repair or installation in four easy steps
Schedule your repair or installation

When you're ready to schedule service with us, you can call us at (704) 594-5420 or schedule an appointment with us online. Either way, someone from our customer relations department will schedule an appointment with a licensed plumber to visit your Charlotte home.

Meet your expert plumber

We want to ensure that you're comfortable with the plumber who will be working on your toilet. So, before your plumber arrives, we'll send you an email with your plumber's name, photo and a short bio. That way, you know exactly who to expect.

Get your toilet repaired or replaced

If you need a repair, our plumber will get right to work diagnosing the issue. Once the diagnostic is complete, they will provide you with an upfront estimate. In most cases, we can repair your toilet that same day, but if there are specialty parts that need to be ordered or if you'd prefer we come back another day, we'll find a time in the near future to complete your toilet repair.

If you need an installation, our plumber will assess your current plumbing and speak with you about what you're looking for. We will provide you with an estimate on your installation and schedule a future appointment (usually within 3-5 days), for us to come back and install your toilet.

Let us know how we did

Your opinion matters to us...and we mean that. As soon as we finish your toilet repair or installation, we'll ask for your feedback on how we did. If the service wasn't what you were expecting, let us know. We'll do everything we can to rectify the situation.