No Contact Service Calls

Safety & Comfort Guarantee
As we continue to learn more about the impact of the Coronavirus (COVID-19) in our community, we want to ensure our customers that we are open and ready to serve you 7 days a week.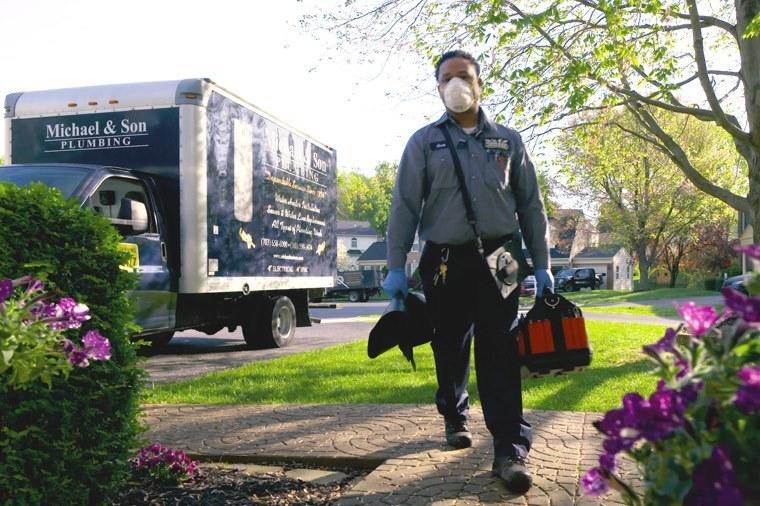 The safety of our customers and technicians is our top priority. We're using a number of precautionary measures as outlined by the CDC while in your home or business to provide the highest standards of safety and hygiene:
Technicians are instructed to practice social distancing and limit physical contact in your home to only work areas.
Prior to entering any home, technicians will clean their hands with soap and water or use hand sanitizer.
Wipe down and disinfect all work surfaces and tablets ahead of each interaction to ensure a clean work environment.
Employees are required to self monitor and stay home if they do not feel well or have been in contact with anyone displaying symptoms.
If you have any questions or concerns, please feel free to call us at (704) 594-5420 or email us at [email protected]. We appreciate your continued confidence in Michael & Son as all of us work through these times. Also, we extend our sympathies to those who have been directly affected by the virus.
Sincerely,
Basim Mansour
Proud Son & Owner
Michael & Son Services