AC Repair in Charlotte, NC
Schedule Your AC Repair Today.We're on the Way.
99% of repairs completed same dayNATE-certified technicians3000+ verified reviews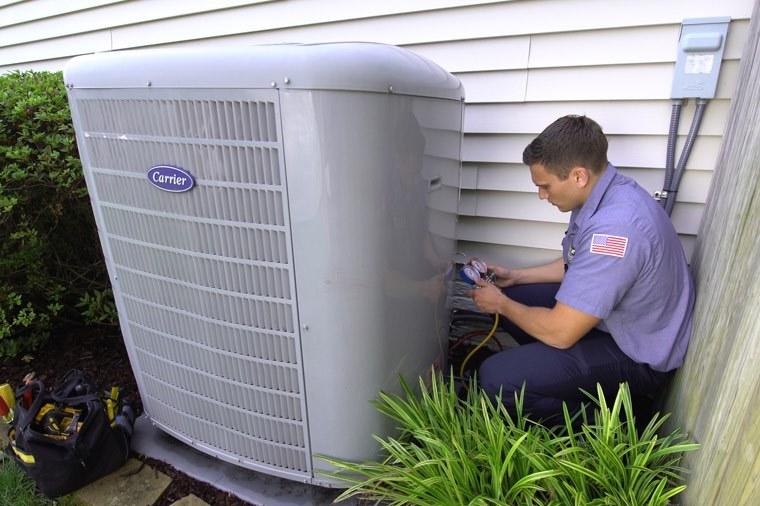 Service Details
Why choose us for your AC repair?
When Charlotte residents need a reliable AC repair, they call Michael & Son. Our NATE-certified techs can fix any AC problem, and they provide upfront, honest pricing for every job. Because we do thorough repair work and offer exceptional customer service, you can count on a 5-star experience when you hire us.
What's the cost to repair an AC in Charlotte, NC
Most air conditioner repairs in Charlotte tend to fall within this price range:
Low

$59

Our Average

$450

High

$900
We look at what's wrong with the unit. Our techs will start by inspecting your AC system to find the source of the problem. We take the time to thoroughly diagnose the issue so that we can accurately recommend the needed repair. Some AC repairs require replacement parts, which we will factor into the overall cost of the project.
We estimate the amount of time for a job. After finding the problem, our experienced techs will estimate how long it will take to repair your AC. Knowing how many hours it will take to complete the repair will help us give you an accurate cost estimate for the project.
We look at the status of a system's warranties. If your AC has a valid part or labor warranty, you may not have to pay as much (or anything at all) for your repair. We'll investigate the status of your warranties before get started.
Learn more about AC repair costs in

Charlotte
Process
Your AC repair in four easy steps
Schedule your repair

We make it easy for Charlotte residents to schedule a repair with us: you can call (704) 594-5420 or schedule an appointment online. Our friendly dispatchers will help you schedule the repair at a time that's convenient for you. If the repair is an emergency, we'll do our best to get there the same day to fix the problem.

Meet your technician

After you schedule your appointment, we'll send a brief bio and photo of the technicians who will be visiting your home. That way, it doesn't feel like strangers are showing up at your door. When the technicians are on their way to you, they'll give you a courtesy call so you can be prepared for their arrival.

Get your system working again

When our techs arrive at your home, they'll get started with the diagnosis. Once they determine the cause of the problem, they'll give you an upfront, honest quote for the cost of the repair. All of our technicians come equipped with shoe covers and drop cloths to protect your flooring while inside your home. After a couple of hours, your AC should be running smoothly again.

Let us know how we did

We want feedback from our Charlotte customers. Are you satisfied with the AC repair? Can we improve anything? Either way, we want to know. After your technician completes the repair, write a review or contact us directly to let us know how we did.
Ready to Schedule Your AC Repair?